Where Can Americans Travel Right Now? Destination + Requirements Guide
Aruba, The Bahamas, Tahiti...
American travelers account for a large chunk of world tourism. With 1.9 billion trips planned in 2019 for leisure purposes only, we didn't want to stay at home. Since the wanderlust is hitting hard, I've started researching all the places that American's are eligible to enter. The silver lining is that the travel restrictions are lifting in some areas! So this begs the question: Where can Americans travel right now?
Since our eligibility changes day by day, I'll be updating this post twice a month to keep it up to date as possible! In the meantime, please make sure to check the US embassy websites for the most up to date information! It's advisable to enroll in the STEP program before any out of the country travel, especially in these times. The Smart Traveler Enrollment Program provides alerts and makes it easier to locate you in an emergency. Here are a few of the best locations for easy out of the country trips this summer!
Post Updated: July 7th, 2020
** As of right now, the CDC's Guidelines put the entire world at a 'Level 4: Do Not Travel'. This travel advisory has been in effect since March 31st, 2020, and isn't going anywhere any time soon. The travel advisory doesn't mean there aren't places we can't go – but we need to exercise caution. The US Travel Department has put all countries on a list and labeled their travel advisory levels as of right now.
We went to Aruba for our honeymoon, and it was amazing! You've seen pictures of Aruba with the flamingos and crystal blue waters? According to the Aruba Tourism Authority, American tourists are allowed to enter Aruba starting July 10th. Aruba's Covid-19 testing requirements vary by state. Those who reside in individual states must have a negative test before arriving, and other states allow visitors to take the PCR test upon arrival and quarantine for 24 hours.
The best way is to pass the health screening is to get tested 72 hours prior, and fill out the health application. To see up to date information and access the health application, please click here for the official statement as of July 4th.
Once you arrive in Aruba and can start enjoying your vacation, there are so many things to do! Some of our favorite memories of Aruba are taking a UTV tour of the island, getting to see the flamingos, and snorkeling! I would highly recommend staying at the Renaissance Resort and Casino so that you have access to the privately-owned Flamingo Island. It's the only place on the island you'll be able to see the flamingos, and it's a pretty fantastic experience!
For information from the US Embassy, please contact the Netherlands Embassy. (Aruba is a territory of the Netherlands)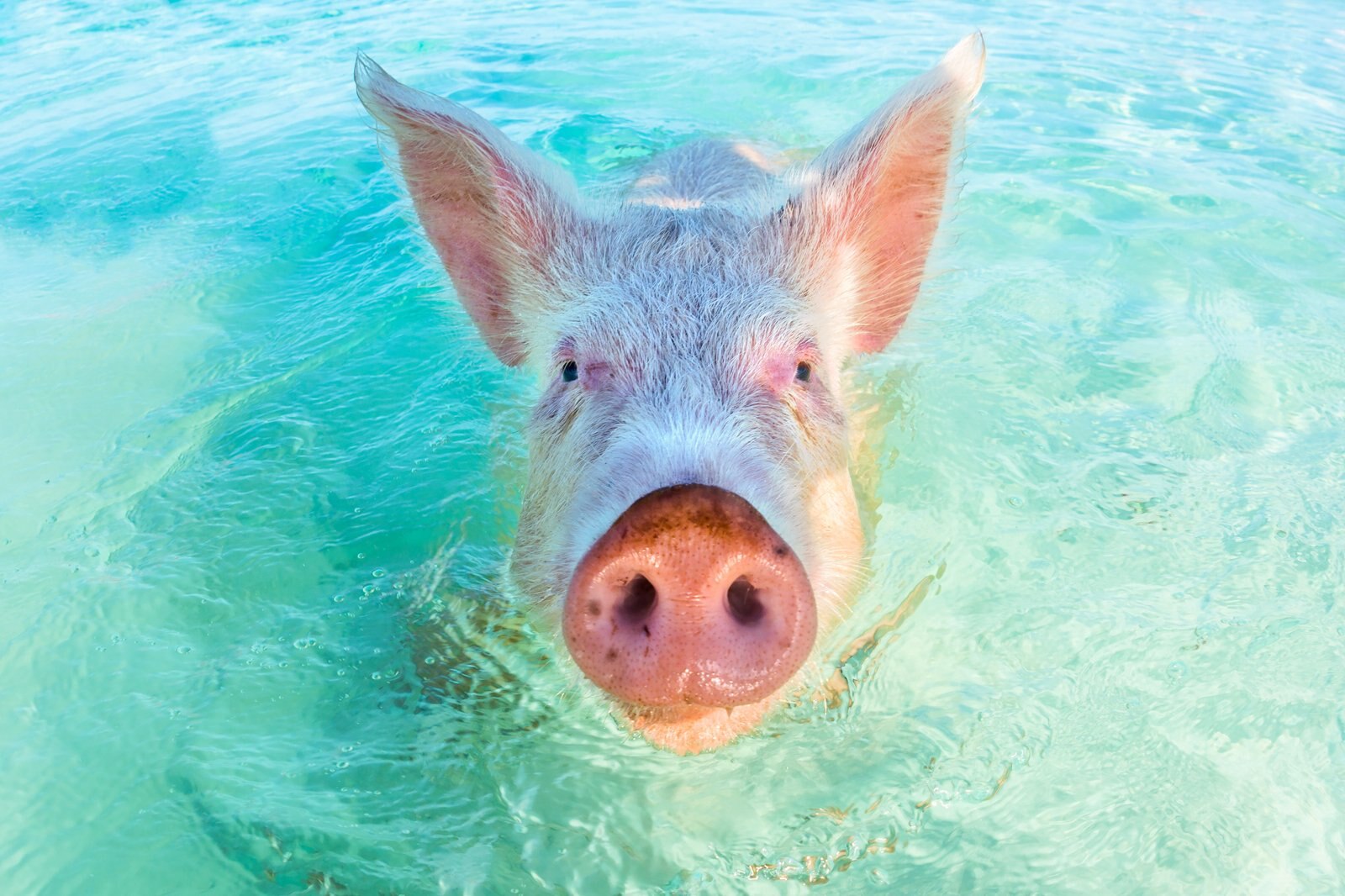 The next country opening its borders to American tourists is the Bahamas. As of July 1st, commercial travelers from the US are eligible for entry- with health restrictions. Visting the Bahamas requires travelers to fill out a Travel Health Visa application. Getting cleared for entry when your flight arrives in the Bahamas requires a negative Covid-19 test result that must be uploaded to your electronic Travel Health Visa, and the test must be less than seven days old.
Failure to turn in your Travel Health Visa and negative test results will result in an automatic denial of entry into the country. Unlike Aruba, The Bahamas doesn't offer Covid-19 testing upon arrival. Although these are strict requirements pre-departure, the best part about the Bahamas is that no quarantine is required! You can go on to the beach and enjoy your well-earned vacation as soon as you get through customs. Click for Phase 2: Commerical Travel guidelines for the Bahamas to see the official statement regarding the Travel Health Visa.
A few fun things the Bahamas are known for:
Dean's Blue Hole (The 2nd deepest Swimming Hole in the world)
Please visit the US Embassy of the Bahamas for the most accurate and up to date information.
As of July 1st, American tourists are eligible to travel to the shipwreck capital of the Atlantic Ocean: Bermuda. The official travel authority for Bermuda is the Bermuda Tourism Authority, and requirements for all travelers are listed here, as well as below! Many of these pre-departure health checks are similar to the Bahamas, but Bermuda is the only country I've seen to require Covid-19 testing throughout your stay. On days 3, 7, and 14 of your trip – you have to take another COVID-19 test. The good thing is you don't have to wait for your results, they'll contact you if there's a problem.
A few of the entry requirements are:
Completing the Bermuda Travel Authorization process online ($75 fee)
Anyone age ten and up must have a negative PCR Covid-19 Test no more than five days before departure.
Wear facemasks all through the airports
Undergo another PCR Covid-19 Test at the Bermuda Internation Airport.
Wait for the results that should come back within 6-8 hours in accommodations.
To see the most accurate and up-to-date information regarding travel to Bermuda for American tourists, please see the US Consulate General's website.
French Polynesia is the group of islands around Bora Bora and Tahiti. You'll recognize Tahiti and Bora Bora by the thatched roof villas over the crystal blue waters? Borders will re-open on July 15th. Like most locations' entry requirements, a negative PCR Covid-19 test is required for pre-boarding your flight. Social distancing policies are in effect throughout the island and one new condition that I haven't seen. Travelers are also required to carry travelers' insurance and record their traveler's insurance on the Sanitary Entry Form. According to the Tahiti tourism Board, travel medical insurance needs to assume all expenses for 'hospitalization, confinement, or repatriation, should the visitor fall ill during their stay.'
As part of your pre-planning, you'll want to be sure to plan your itinerary, inter-island transport, and accommodations contacts. All of these parts of your trip are subject to review upon entry into any part of French Polynesia.
Please visit the US Embassy in Fiji, Kiribati, Nauru, Tonga, Tuvalu for the most up-to-date information.
St. Lucia opened their borders to international travelers on June 4th. All that's required is a negative PCR test within seven days of boarding your flight. There are no quarantine requirements upon entry, which make the country more viable as a true relaxation destination! Some of the major attractions on the island include snorkeling, hiking to ancient ruins and exploring the surrounding jungle! St.Lucia was our other honeymoon option, and while we loved Aruba, we'll definitely make a trip out of St.Lucia!
During your trip planning, note that you must stay with a 'COVID Certified Accommodation Provider' to be edible for entry. Resorts currently on this list are Bay Gardens Beach Resort & Spa, Sandals Grande St. Lucian; Stonefield Resort Villas; and Sugar Beach – A Viceroy Resort.
American Travel to St.Lucia, Official Embassy statement here.
Home to Mount Kilimanjaro, the tallest mountain in Africa, Tanzania is a nature lovers paradise. It's known for once in a lifetime hiking and safaris to see the elephants, zebras, and gorillas. Now open to American tourists, but we are subject to intense screening upon entry into the country. The CDC also recommends the Yellow Fever vaccine because it's a pre-existing endemic in Tanzania. Tanzania as a whole seems largely undiscovered and would also be great for social distancing. Not many people will be making this trip!
Please visit the US Embassy in Tanzania's website for the most accurate and up-to-date information.
Countries Not Worth The Risk
Cambodia is an excellent example of a place open to American travelers, but may not be worth the risk right now. Upon arrival, tourists are required to pay a total of $3,000 as a deposit for Covid-19 related treatments, etc. When this deposit is the majority of your trip budget as a budget traveler, I can't imagine taking that risk! These guidelines indicate that if someone on your flight tests positive, you could be out of pocket upwards of $1300 for quarantine expenses. Not only is the deposit expensive, but quarantine is two weeks! Click here for updates from the Cambodian US Embassy if Cambodia is on your bucket list this year.
Other countries like Serbia are also open to Americans, but part of the charm of visiting any country is seeing the people and cultures. In the case of Serbia, because their pandemic levels are spiking – the country may shut down again, closing restaurants and gatherings. As much as I think Eastern European countries are underrated in terms of their beauty and culture in the travel industry, I'm not personally comfortable traveling there right now.
Countries opening soon
Other countries are open as well for American travelers, including Jamaica, Turks and Caicos, the Maldives, Mexico, and UAE, and you get the gist of what to look for now in terms of pre-planning. Belize also opens on August 15th, but be sure to research entry health and legal requirements. You should find everything you need to successfully plan a trip on the US Embassy websites or the country's official tourism websites.  Once again, I'll be updating this article bi-monthly as the situation around the globe fluctuates! Hopefully, by 2021 we'll be back to normal and traveling safely!
Disclosure: Please note that some of the links above are affiliate links, and at no additional cost to you, I earn a commission if you make a purchase. I would never recommend anything I don't personally love, and the income goes to keeping this site updated and free for everyone! See our legal disclaimer here.