The Best Rose's Under $30
Vignamaggio Vineyard, Chianti Tuscany, Italy
Rosés are forever the best brunch and 'loungey' wines. Since Americans are grounded to the US for a little while longer, micro-adventuring with small picnics and charcuterie boards are our new favorite outdoor dates. The best picnic wines? Rosé! They don't have the robust, hearty feeling of a deep red or the subtleness of white wines – they're just an utterly delicious middle ground. With that said – here are the best rosés under $30. { I realize there are probably quite a few in the ten dollars range… but I'm twenty-six. So while I think cheap wine has its place -my hangovers from two glasses of cheap wine last two days. NOT worth it! }
Random thought: Are you the type that likes to use a manual corkscrew, or do you like electric wine openers? Ever since we got back from Italy – Ev only wants to use the manual corkscrews. He's fancy like that! The first picture is from our favorite vineyard from our trip, Vignamaggio, which is where Ev decided he loved manual corkscrews!
I wasn't aware until writing this post that Brad Pitt and Angeline Jolie had anything to do with this wine? They helped create it and this is probably one of the most delicious and refreshing rosés I've ever had!
Notes on the wine:
Provence, France- From Brad Pitt and Angelina Jolie, together with the Perrins, one of France's leading wine producing families. Beautiful light pink color. On the nose, fantastic bouquet with delicate aromas of white fruits, strawberries and floral notes. – Miraval
$24 from Total Wine in Kentucky
---
A few notes on Julias Vineyard from the winemakers themselves:
"Julia's Vineyard, named for Julia Jackson in 1988, consists of ancient soils with fossilized seashells, shale, limestone, and sand, with fog-swept vines that have endured since the 1970s." – Cambria Estates
Doesn't that make you want to visit? Sometimes I think California has more places on my bucket list than whole countries. I love finding wine from this country because when they're good, I add the vineyard to my USA bucket list!
---
You can get this one at Target along with all of your other unnecessary feel-good purchases! Probably one of the better Target wines – it's pretty dry and never gives me a hangover!
Combined with the low price, being from France (super high on my bucket list!), the fact that I get no hangovers puts it pretty high on the list of the best roses under $30!
Notes from the winemaker:
'This wine does well to demonstrate the power of its grape.'- Chateau d'Esclans
---
This is Evan's favorite treat wine, and it's soooo good. We never get headaches and it isn't too sweet. Notes from the distributor:
"Red fruit aromas with hints of rose petals and summer spices. This wine has a long lingering palate of summer fruits, particularly raspberries and strawberries. Serve lightly chilled, with almost any white meat or fish and vegetables."- Waipapa Bay
This under 30$ ros̩ is also from New Zealand Рadding another spot to the bucket list for the years to come!
---
A Few Things that Make Brunch Better
The best rosé under $30 list really wouldn't be complete without a few things to make your picnic experience even better.
Cloth Napkins: To add a little fancy.
The Ultimate Picnic Ice Chiller: Because cold rosé is pretty much disgusting? This chiller is the best one on the market and keeps a bottle of wine cold for 6 hours!
A Charcuterie Board: To fill with all of the yummy munchies that inevitably accompany the wine. Also perfect for picnics with all the accompanying grooves for crackers, knives and cheese spreaders!
---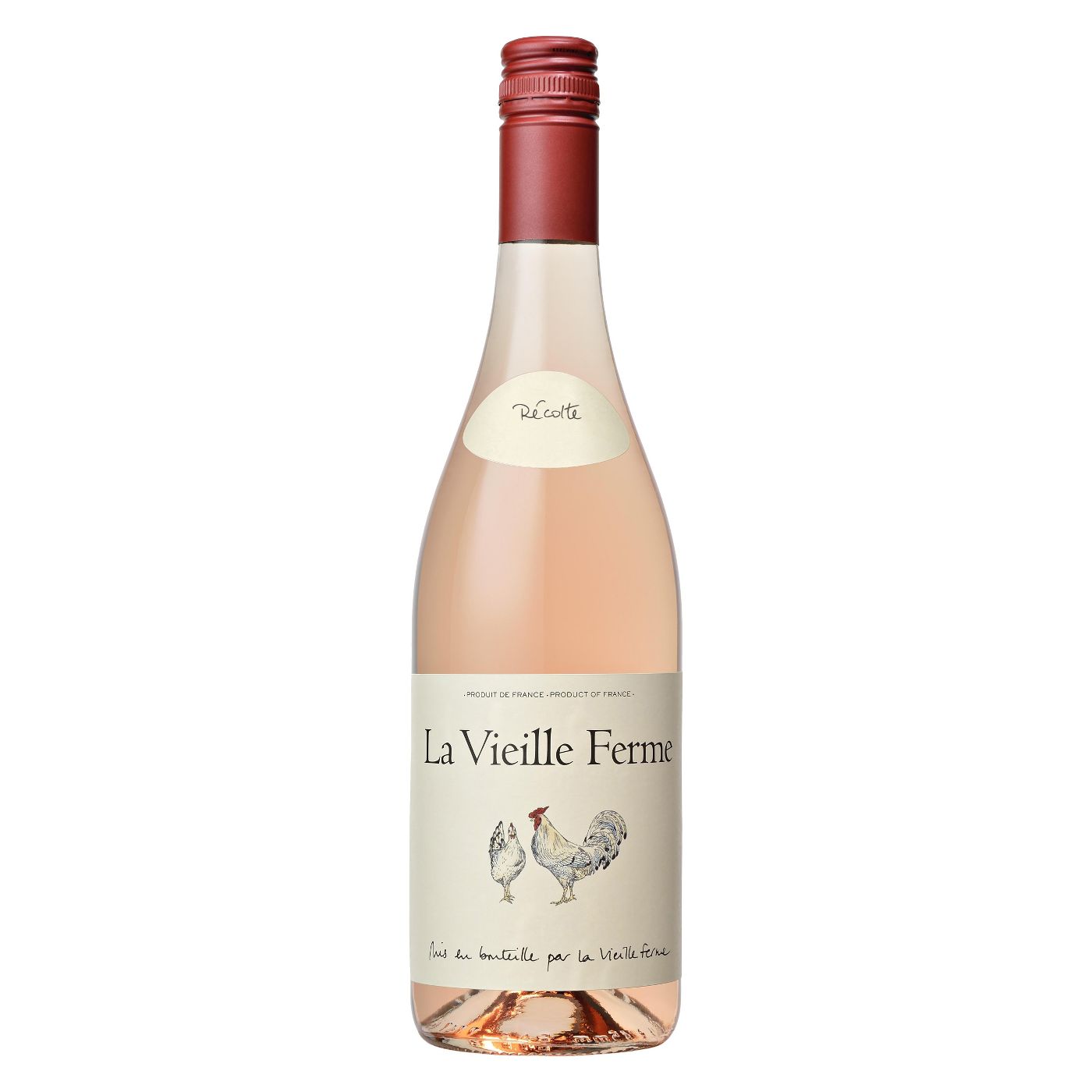 Another amazing rosé you can get from Target for only $12????
La Vielle Ferme Vineyard also has a really great red blend 'Rouge', ( and it's 9$! ). This rosé is also just a decent and cheap option of the under $30 variety.
Notes from the vineyard:
If you like easy-drinking ros̩ wines, this one is perfectly suiting aperitifs and simple cookery. РLa Vielle Ferme Vineyard
---
As one of the prettiest bottles, I love Bertran Cote Des Roses Rose as a great gift/part of a gift basket for nicer events. Bridal showers, wedding showers, and just all-around great gal pal gifts. Perk: It's delicious. 
Notes from this French vineyard:
"Aromas of red fruits, blackcurrant and redcurrant. Floral notes of rose, citrus and grapefruit complete this palette."- Gérard Bertrand
---
Another great one from Target. It's literally $17 and a peach Rose? Most likely to give you a headache but oh so sweet and tasty while it's going down. Perfect for taking a nap after in my honest opinion!
Notes from the vineyard:
"A Rosé of mostly syrah that is whole cluster pressed and fermented like a white wine, it shows a beautiful salmon color in the glass with bright red fruit, crisp apple and subtle herbal notes.' – JUSTIN Winery
---
Comment below if you've tried any of these or have any more suggestions! We're not the biggest wine-o's but we do like to try a variety of wines!
Disclosure: Please note that some of the links above are affiliate links, and at no additional cost to you, I earn a commission if you make a purchase. I would never recommend anything I don't personally love, and the income goes to keeping this site updated and free for everyone! See our legal disclaimer here.