The Best 10 Languages For World Wanderers To Learn in 2020
Africa, Oceania, The Americas, The Middle East...
Our goal in traveling to countries on every continent is to explore in a meaningful way. Over time we've realized that the subtle art of people watching brings us closer to true understanding – AKA what we're setting out to find. Seeing people and cultures past the guide books for who they really are? That's where you find it.
Part of traveling deeper and making real connections is having conversations with the locals and knowing what's important to them. The hard part is that's it's almost impossible to have any meaningful conversation if you don't speak the language? The best languages to learn are going to be the ones that allow you to communicate even in the most remote regions.
The best language you can learn will help you discover love, new perspectives, and friendship in a foreign land.
Why Should You Want To Learn Another Language
1. It's easy to assume that in a world with English signs and translating apps that you don't need to really speak any of the languages. As hard as it is to learn another language – in many cases as wanderers- we're traveling to regions considered 'third world. We challenge you to explore the concept of ethnocentrism – as the proliferation of the demand for English speakers is drowning out culture.
2. Whatever the language, people in the regions you're traveling to appreciate the effort. The humility in coming to them as an equal with your genuine effort softens hearts. Putting in this kind of effort creates an atmosphere of true connection because you took the time to bridge a gap.
3. Many regions need English/Anglo tourism dollars, and by learning some of the region's languages, you show respect for their hard work and circumstance. Consider Thailand, for example- the average household income is 40k Thai Baht. 40k Thai Baht is the equivalent of around $1300 US Dollars. Could you live off of that for a year if you lived in Thailand?
To put into perspective the world stage: consider more people have access to the internet than the number of people with access to clean water. That statistic was staggering for us – but also put into perspective the increasing need to reduce language barriers. People want communication.
Want to think on it? Pin for later.
---
Mandarin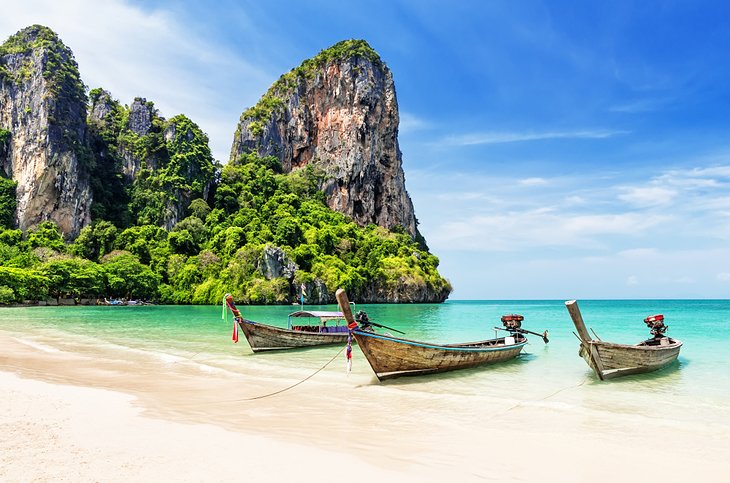 Reason number one: over 14% of the world speaks Mandarin Chinese. That's a pretty big number! We were thinking about traveling to Thailand – and we thought the most important language would be Thai? In reality, the most common language in Thailand is Mandarin Chinese. Almost the entire Asian seaboard speaks a bit of Mandarin – meaning it will help you get around much easier!
Learning Mandarin is said to be pretty easy as well! No verbs, no plurals.. much easier than English!
Countries that speak Mandarin: Malaysia, Taiwan, Singapore, Indonesia, Thailand, Brunei, Philippines, and Mongolia
---
French
Ahhh, French. One of the two languages all Americans should be learning! French and English are both Canada's official languages – but some of their states have French as the only official language. For example, Quebec denotes French as their official language, with almost 95% speaking French as their first or second language. For Ev and I – our main reason for wanting to speak French is finding the best locations around gorgeous places like the above Moraine Lake!
This is the language we're currently learning, and it's been so nice! Picking up French for some reason is much easier than picking up Spanish? To learn, we're using Busuu (an app). One of the best parts of the app is that we actually have to speak into the app and monitor our progress!
Other countries that speak French: France, Belgium, Haiti, Madagascar, and 18 other countries! (Alot in Africa the Caribbean!)
---
Russian
Russian is one of those languages that, for some reason, seems like a dead language? The truth is that over 166 million people around the world speak Russian – making it the eighth most spoken language in the world.
One of the most important reasons to learn Russian is that a huge portion of the internet is in Russian. It's actually the 2nd most used language online (behind English). The other reason to learn Russian is that it's the most widespread language across Eastern Europe. Eastern Europe is incredibly underrated for travelers! Learn a little Russian, travel cheaply, and experience an unforgettable trip!!
Countries that speak Russian: Russia, Belarus, Kyrgyzstan, and Kazakhstan officially – and many countries in Eastern Europe speak Russian unofficially like Cyprus, Israel, Ukraine, Mongolia, Finland, Hungary, etc.)
---
German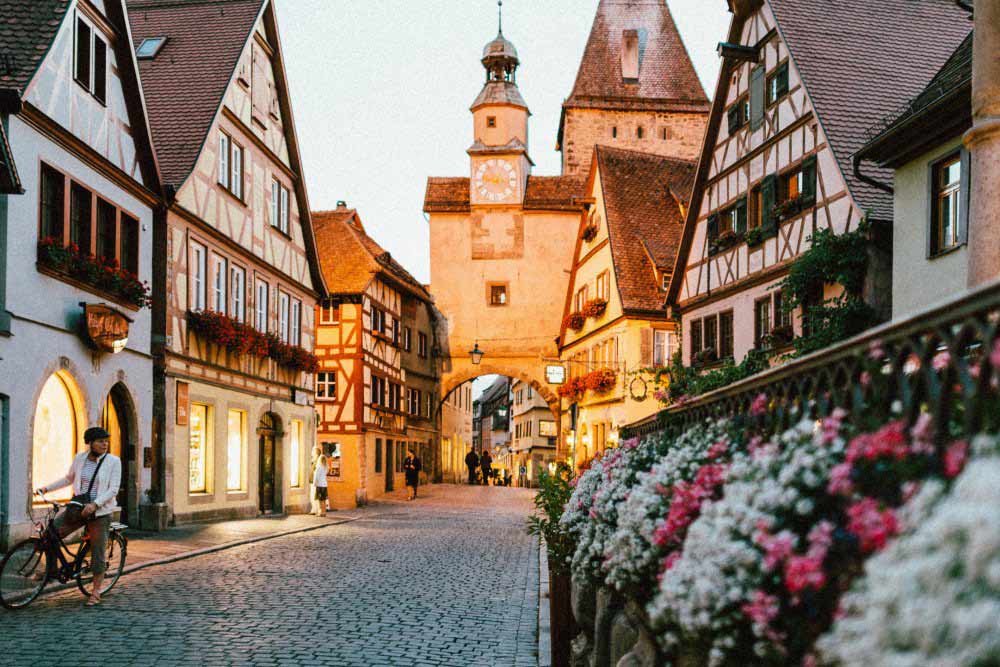 Over 130 million people speak German in Europe, and it's the official language of six countries. Besides being able to immerse yourself in the culture that gave us The Sound of Music – Germany and its surrounding countries are incredibly beautiful. As one of the most widely spoken languages for business besides English and Mandarin, it's a great language to learn for anyone in the business sector. If you get to travel a lot for work – and you also want to see some of the world – German could be an excellent language for you!
German isn't an easy language for English speakers to learn but it can be incredibly rewarding!
Countries that speak German: Switzerland, Germany, Austria, Belgium, Lichtenstein, and Luxembourg.
---
Spanish
Easily one of the most recognizable languages globally – Spanish is one of the best languages Americans can learn. Besides being the official language in over 18 countries and 1 US territory, it's one of America's two major languages. (French being the other one!)
Since Spanish is one of the languages most commonly taught in American schools – take advantage of this opportunity! When I (Shelbs) visited Ecuador in college during study abroad – I wished I had taken more advantage of these classes!
Countries with Spanish as the official language: Argentina, Bolivia, Chile, Colombia, Costa Rica, Cuba, Dominican Republic, Ecuador, Equatorial Guinea, El Salvador, Guatemala, Honduras, Mexico, Nicaragua, Panama, Paraguay, Peru, Puerto Rico, Spain, Uruguay, and Venezuela.
---
Swedish
With over 10 million speakers, Swedish is one of the easiest languages to learn for Anglos to learn! Since it's not particularly helpful in terms of being widespread – the best thing you're going to gain is being able to transition to other Nordic languages. There aren't many Nordic languages that don't stem from the same mother languages as Swedish!
For Ev and I, we love the idea of seeing Sweden – specifically because they're one of the last countries in the world with a monarchy! For some reason, royals are incredibly fascinating!
Countries where Sweden is heavily spoken: Sweden, Finland and notably in the Aland Islands.
---
Portuguese
Interestingly enough, Portuguese is the 6th most spoken language in the world. With over 230 million speakers, there are Portuguese speakers in Asia, South America, Africa, and Europe. Most would consider Spanish to be more popular than Portuguese – but the Portuguese language is the fastest-growing language behind English.
Where Portuguese is Spoken: Portugal, Brazil, Angola, Cape Verde, East Timor, Guinea-Bissau, Mozambique, and São Tomé e Príncipe
---
English
Not to be ethnocentric – but English is an incredibly important language to learn for international communication worldwide. Not only are there over 1.5 billion people that speak Spanish – that's 20% of the world's population as a whole. It's also one of the most highly sought after online teaching jobs for anyone considering becoming a digital nomad!
Read up on getting your TEFL Certification here.
---
Arabic
Even as the fastest-growing language in the US, people often overlook Arabic as a unique language to learn. With over 300 million speakers, it's an incredibly popular language and can take you to some amazing places. Not to mention that Arabic people are reportedly some of the most hospitable to travelers? It's a matter of cultural pride to be accepting and gracious in their homes.
Another great reason to learn Arabic is that it makes you stand out in almost any job application. There is a large need for Arabic speakers and a tiny number of people willing to learn this dynamic language.
There are over 30 regional dialects, but the two main dialects are Farsi and Pashtu. If you had to pick one dialect to focus on – we'd suggest choosing Farsi because it seems more widespread.
Where Arabic is spoken: Oficially in Algeria, Bahrain, Chad, Comoros, Djibouti, Egypt, Eritrea, Iraq, Jordan, Kuwait, Lebanon, Libya, Mauritania, Morocco, Oman, Palestine, Qatar, Saudi Arabia, Somalia, Sudan, Syria, Tanzania, Tunisia, United Arab Emirates and Yemen. There are also 6 smaller states where Arabic is spoken and Iran, Turkey, Niger, Senegal, Mali and Cyprus. (Arabic is incredibly helpful for anyone looking to visit Petra!)
---
Coding
Not technically a language, and we're fully aware of that! The thing is — There is so much in life now that requires some bit of technical coding experience. (Not to mention it will make you stand out when looking for a job!)
For bloggers – having some knowledge of back-end coding is essential. There are only so many times you really start making mistakes before you're absolutely done panicking. You want to see that warning error pop up and know exactly where to find the problem. (And the solution!)
We highly recommend starting with FreeCodeCamp.org. It's where we started, and it's free. You really can't beat it if you're looking just to become rudimentarily familiar with Javascript, HTML, and CSS!
---
What Language Should I Learn?
If you're asking yourself what language you want to learn.. consider what's really important on your bucket list. For us, backpacking through the Himalayas and wandering through the Thai countryside are the biggest unknowns on our bucket list.
When we say unknowns.. it means regions where people are traditionally not able to speak any English. The prevalence of translation technology makes it easy to assume we'll just be able to 'figure it out' – but what if you don't have access to the internet? It makes sense to learn a little Mandarin instead of getting lost in the Nepalese mountains!!
Really dig deep into what travel experiences you've had and what experiences you want to have again. The best example of this is when we were in Italy and stayed in Ravello. The town itself was so sleepy and beautiful! But it was incredibly hard to navigate without any Italian. Simple, functional phrases like 'When is the next bus?' would've taken us far! So while undertaking to learn a new language – remember that it doesn't have to be overwhelming! Just learn what you can – some will be better than none!
You'll never travel 'alone' again if you learn to speak the language where your adventures land.