The 15 Best Travel Movies To Inspire Your Bucket List
Are you stuck watching Netflix movies and trying not to bang your head into a wall because quarantine fatigue is a real thing? And you're bout done with it like us? Yes? Ok good! We're on the same page. Insert the need for distractions that take you far away like travel movies!
There are three categories of movies that we really love. The first are period films that have absolutely no high technology in them and they're all about romance and love and other girly stuff that my husband hates watching. The next category is action-based movies that have cinematography that's pretty much incredible! And the last category is plot-driven/mystery movies that really suck you in and make you feel like you're somewhere else.
Romantic Travel Movies
These are the kinds of movies that transport you somewhere, and that you can snuggle up with on date night!!
Shelb's all-time favorite movie. There really isn't a better one. Sorry if you don't like it because that just means you haven't watched it enough times! Not only is it wholesome so you could watch it with anyone- it's just a really well-done movie.
As far as travel movies go.. not only are you instantly transported to rural England- you're transported to another time. The directors did an amazing job creating a movie that makes you feel like it's real. I think the homes and the way people are dressed are so period correct and not toooo glamorous which sometimes ruins movies like that? Not to mention the love story and all the little subplots aren't annoying. Just a truly fantastic movie.
Watch on Netflix | Rent from Amazon Prime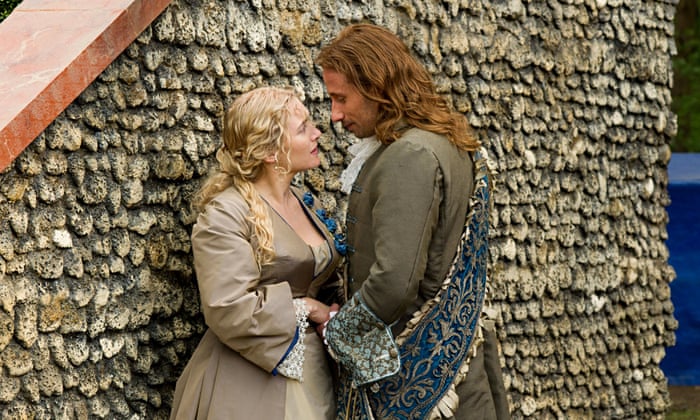 Kate Winslet and this random dude we've never heard of make a pretty great movie! It's all about the Palace of Versailles and the creation of the gardens. Apparently, they were all about the order before Kate Winslet / AKA Sabine de Barra.
This is a fun movie to add to your list of travel movies – especially for a girl's night. The whole movie makes you want to travel back in time and wear big dresses while you walk in the gardens. We've also found myself adding France's attractions to our bucket list more and more lately. We didn't use to want to travel to Western countries as much but there's just something about the French culture? A certain je ne sais quoi??
Watch on Netflix | Amazon Prime Movie Rental
Really hard for us to look at Javier Bardem as anything but the crazy bad guy from James Bond's Skyfall?? But we try because it's Julia Roberts and everyone's loved her since Pretty Woman. Anywho – this movie is so cute and genuinely uplifting? We all need more movies like this in my life.
Traveling through Italy, Indonesia, and India – we love this movie because it really sucks you in! You feel like you're bumbling along with all of Julia Robert's misfortunes. (Personally – we're happy to pretend we're seeing the world right along with her right now than thinking about being stuck in the US!)
Watch on Amazon with Prime Subscription or Rent from Amazon Prime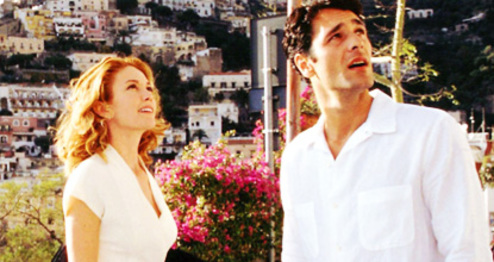 There really isn't much better than Diane Lane finding herself in a charming Italian villa in Tuscany with romance, love, and a historic home restoration?? All we could think when watching this movie recently was how much we love Italy and how we feel like the movie accurately portrays the Italian lifestyle?
As far as travel movies go – can you get much better than a slightly fuzzy non-HD light and fun Diane Lane movie? The answer is no. For another of hers – please watch Nights In Rodanthe. A real tear-jerker but it'll make you want to run along to the beach!!!
Rent from Amazon Prime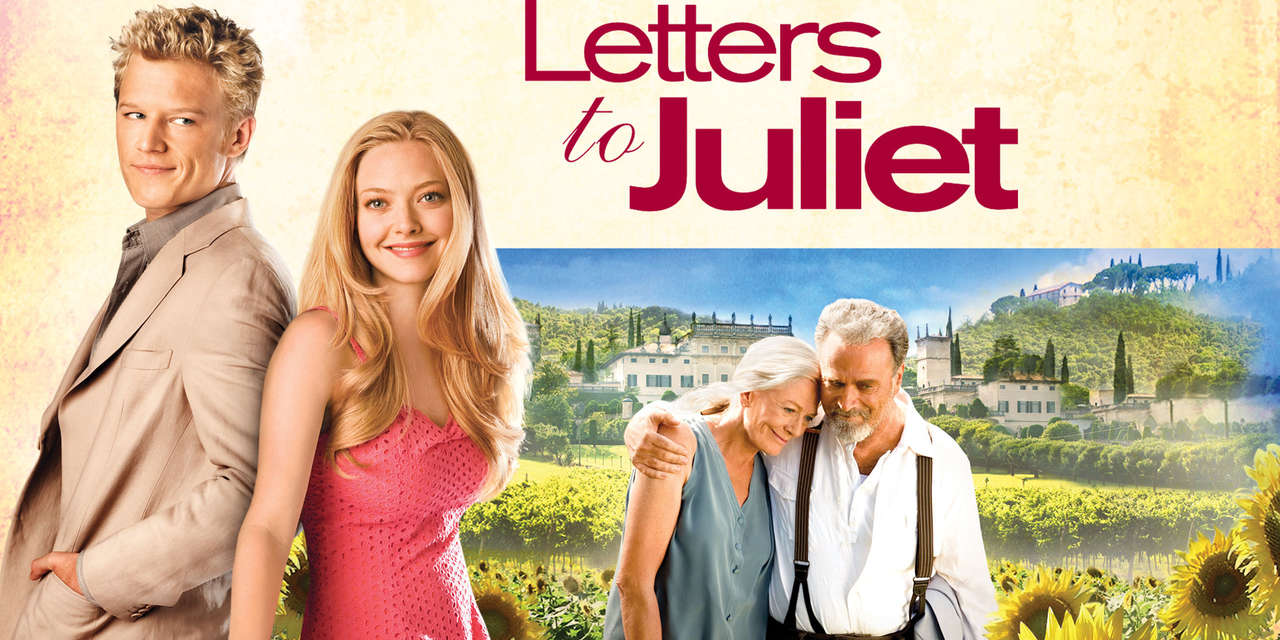 The cheesiest of the cheesy movies. Seriously it's so bad it's good. It's what Shelbs watches while folding laundry, doing dishes, and dreaming of Ev gaining a seriously hot British accent.
Anywho! Amanda Seyfried and her adorable outfits throughout the majority of this movie are kind of adorable and good enough for a chick-flick kind of night. The way she dresses inspired some of my Italian packing – simple dresses, easy shoes, and sunglasses. Loved every part of the romantic little road trip and the ending is too sweet!
Watch on Hulu | Rent from Amazon Prime | Included with Prime Membership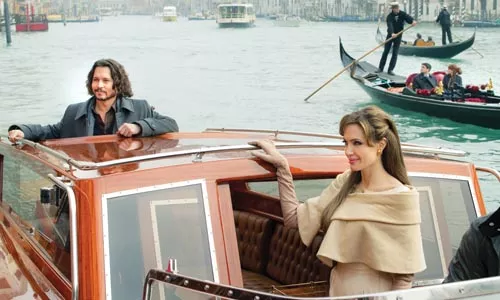 Good Friday-Night Travel Movies
More of the action-packed, make us laugh, must have a bowl of popcorn kind of movies!!
Angelina Jolie and her classy gorgeous European-lady outfits. That's really all you need for a good movie on a boring Friday night? It's set in Italy and along with a train ride scene, we felt like we were transported right back to Venice!
There's also a crazy twist at the end with Johnny Depp's character and I'm here for it. We love him in spite of the whole Amber Heard debacle because his movies have always been great.
Watch on Netflix | Rent from Amazon Prime | Included with Prime Membership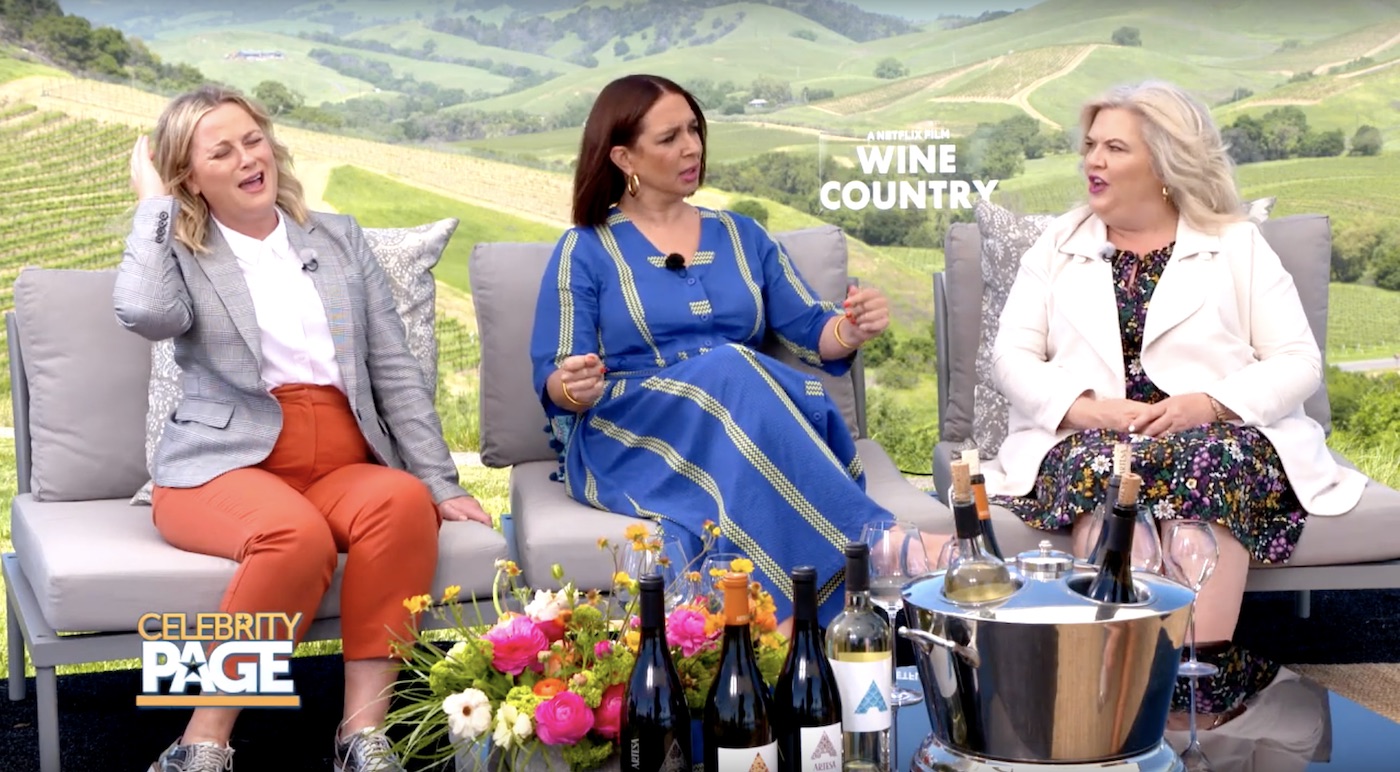 With some of the same actors from Bridesmaids (Maya Rudolph whom we LOVE) – this one is hilarious and a feel-good girls' night kinda movie. It's not a rom-com – it's just funny. And we need us all to watch it so we can quote it like we quoted Bridesmaids for a solid year. Really enjoying the Netflix movies that are getting put out. A lot of them are solid! Complete with Amy Poehler's character who's all about the itinerary – Just like us. (Insert sunglasses smiley emoji.)
Not to mention that as far as travel movies go- travel in the US is topping our bucket list for the rest of this year and next. Have you ever heard of the train ride through Napa? This movie makes me want that and a true spa weekend with yummy wine and perfect humidity-free California hair days.
Watch on Netflix
Coming to a date night near you – this one is probably gonna be hilarious. Not gonna lie – we haven't watched it yet but it's on our Netflix watchlist. We love Kirsten Bell and Ev thinks Seth Rogan is hilarious so why not?
All about getting dumped and then traveling through the Caribbean with her estranged dad – we're prepared to experience the cringey awkwardness characteristic of all Seth Rogan movies. Not appropriate for all ages!
Watch on Netflix
First things first, Danielle Craig is cool and all, but the lead actress in this movie Eva Green is so gorgeous! Makes us want to go straight back to Europe for some shopping.
Then there is the always fun to watch James Bond movie action-packed plot line that provides a few twists and turns among the canals of Venice. Rewatching this after our Italy trip always makes us happy because we were right next to those waters! Surprisingly – some of the most iconic scenes are shot in what we're told in the movie is Montenegro – but actually shot in the Czech Republic. (Eastern European countries don't get enough attention from travelers!)
Watch on Netflix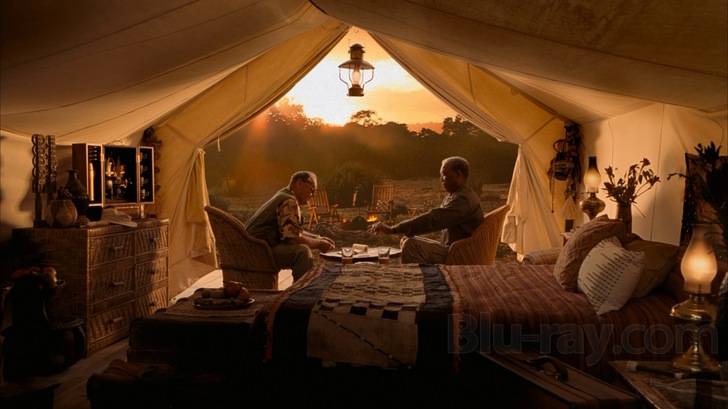 Get ready to cry. This one is so cute and sweet. Two terminally ill older guys decide to set off on a whirlwind of adventures that made us laugh, cry, and all-around feel good on a Saturday. P.S. We'll never be able to think of Morgan Freeman's voice as anything under God's since that's the character he always plays??
Bucket list activities in the movie: Skydiving, visiting the Taj Mahal, riding motorcycles on the Great Wall of China?? We could do without the motorcycles part but the rest of it sounds awesome!
Rent on Amazon Prime
Cinematic Travel Movies
This is our favorite category of travel inspiring movies. We have such a hard time sitting through movies and not being on our phones or doing something else? All of the movies in this category really grab our attention because the scenery is so beautiful.
The Secret Life of Walter Mitty
Walter Mitty works for Time magazine processing the photos the photographers send in for the magazine. When he loses one of the negatives – he has to basically cover the globe trying to find Sean (the photographer). There's a scene where Walter's in Iceland or something and he asks a semi-drunken helicopter pilot to fly him out to a boat? Where he then proceeds to fall into the water and almost get eaten by a shark – leading to one of our absolute lines of all time:
It's not a POR-POSE!! – Walter Mitty as he almost gets eaten by a shark.
Watch on Netflix | Rent on Amazon Prime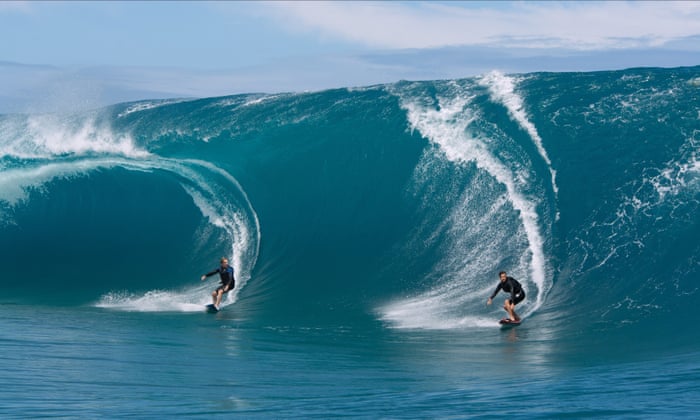 The new one. Not the one from the '70s with and his crazy. Pointbreak is the emotional cinematic roller coaster that you didn't know you needed!! The best parts of this movie are how they build the characters and the story behind Point Break.
The movie takes you through Austria, Tahiti, the Swiss Alps, and the highest cliffs in Venezuela. The imagery couldn't be more beautiful! There are even some places we didn't even know where on the map including The Cave of Swallows, Mexico. One of the coolest things we've ever seen and definitely adding it to our bucket list!
Rent on Amazon Prime
This is one that Ev loves. The story behind these climbers is insane! They spend their whole lives chasing incredible and sometimes insane free climbs throughout some of the best mountain ranges in the world.
Not something we'd ever attempt? We think we like to keep conquering our mountains the old fashion way- with my feet planted firmly on the ground. Hiking. Even so, the cinematography is amazing!! It's a more serious movie but your eyeballs will be glued to the screen.
Rent on Amazon Prime
One of Shelb's favorite movies of all time – not only does this movie take you away from the couch – it takes you to another world. Kind of a subtle metaphor for our planet's disgusting state? But still really good!!!
Watch with Disney+ | Rent on Amazon Prime
Documentaries
The last category of travel-inspired shows and movies is documentaries. Not necessarily 'story' oriented but they all have epic visual effects and are worth watching over trash TV any day!
If you like documentaries – this one is for you. Watch the trailer here. It's really all you need to know about this Australian film!
Watch on Netflix | Rent on Amazon Prime
Down to Earth (The Zac Efron Netflix Series)
Couldn't not include this on the list because even though its not a movie- it's actually pretty good! Even the fact that its Zach Effont totally made me think it was going to be cheesy but it was good!!
Watch on Netflix
Movie Night Essentials
Movie nights aren't complete without the right setups. Popcorn bowls, snuggly blankets, and wine! I'm also a major fan of house slippers for every time I have to let the dog out or get up from my snuggle pile to get more popcorn.
We also make it a treat during the weekends to have food delivered and yummy wine. Use this link to get $15 off of your first three orders with Doordash. ($5 off of each order.)I also wrote a post on my favorite rose wines. See here for some yummy wine for a relaxing movie night!
I think we've only watched about 10% of the available movies on Netflix and Amazon Prime so who knows what we missed? Let me know if you have any other favorite movies!
PIN This Post
Make sure to subscribe to our blog, snag all of your road trip basics (below), get your travel insurance, and have fun jamming to a new playlist!
Until next time friends,
SHOP