Cute Face Masks That You'll Actually Want to Wear
Disclaimer: Face masks recommended in this post are not medical-grade, intended for medical purposes or FDA approved.
Masks aren't going away any time soon so we might as well buckle up and slip on a cute one! You have to wear them to walk into a business and get service, you have to wear to walk into the gym, and just about everywhere really. I just ordered a few extras to start laying around so that I don't ever have to panic and find the one that I had.
I've noticed people are also tired of making their own masks or wearing the same broken semi sterile mask they bought from a gas station – it's time to find a more permanent solution. (The surgical masks and N95's are best left for the professionals since they clash with all outfit choices anyways.)
For anyone who's taking a road trip this fall or heading to a socially distanced beach vacation, having a prettier mask might make wearing one on your vacation a whole lot less annoying! Make sure to see the Seersucker one below for a fun beach trip mask!
Cute Face Masks I Would Wear + Have Bought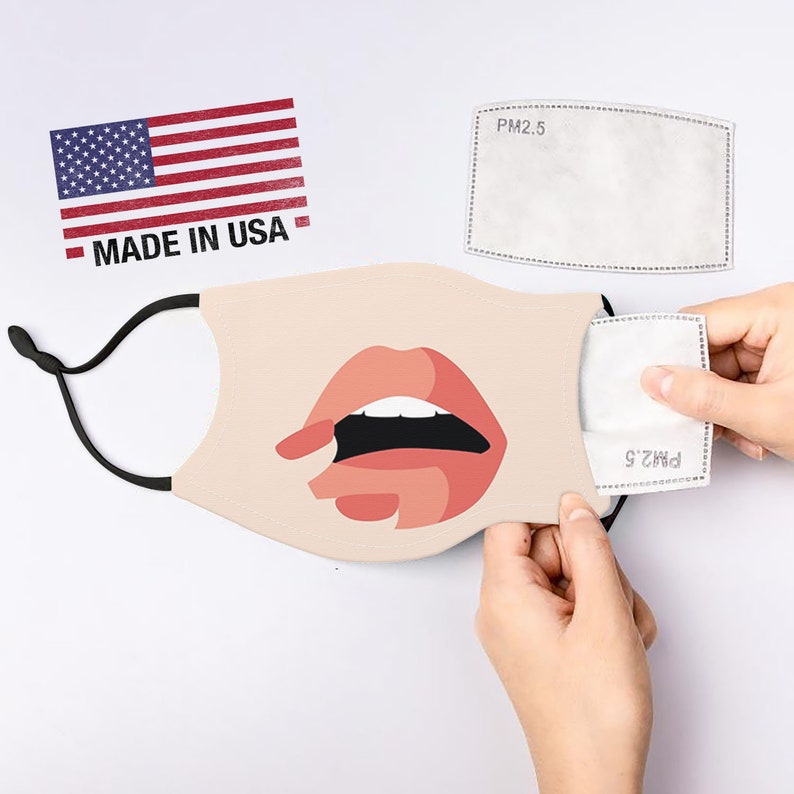 Loving the artsy feminine vibes of this one! Also comes with two reusable filter and adjustable ear straps. (I think this one is especially fun for date nights to remind you to put on lipstick! lol but really- it's really cute. Bought this one!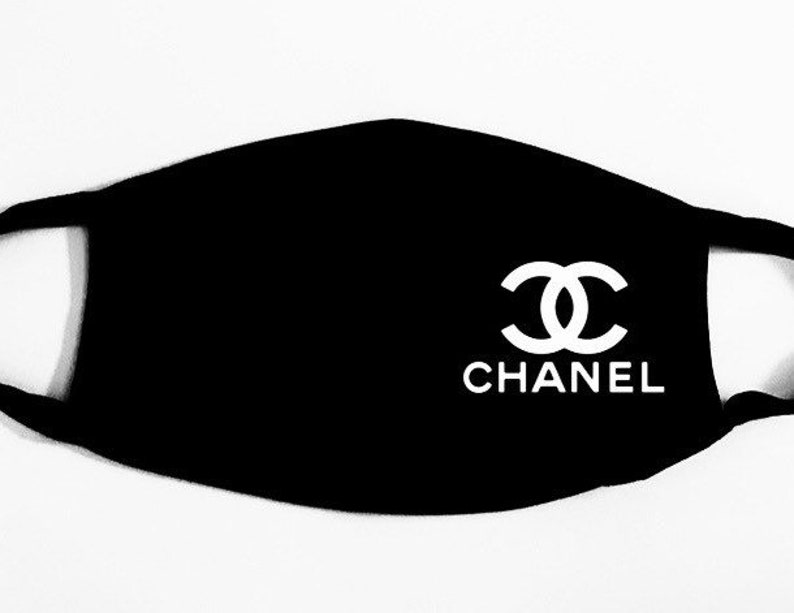 Ordered this one as well. Sometimes I just want something a little boujie and I'm 100% ok with the fact that it's not real Chanel. It's just a subtle reminder not to be a garbage person just because 60% of my face is covered!
Tripled layered, machine washable + snake print. What more does one need? Since fall is coming, black will soon be everyone's go-to color and this snake print mask is a great neutral! I love the way it expands with the folds as well? The masks made like that are surprisingly comfortable.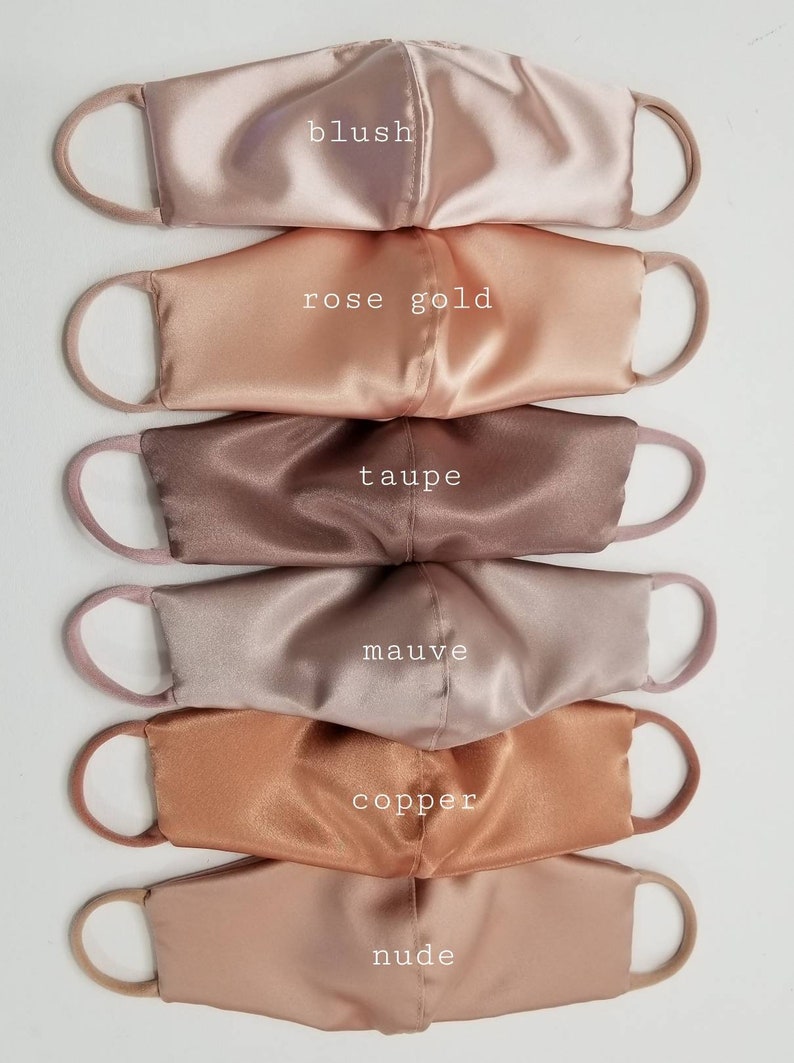 This is the next one I'm thinking about ordering. I have to wear a mask Monday through Friday and my skin is not handling it well. Just like satin pillows, satin face masks are a more gentle option for your skin. The lack of friction from a more tightly woven fabric means that your skin is less irritated and less likely to cause more mask-ne. (If you're looking for a gentle mask-ne skincare regimen – click here.)
Perk of these – they're made to order so they always fit perfectly.
For our minimalists – these are a silk-lined 2 ply mask that come in all the best neutral colors. Since fall is right around the corner – I'm specifically eyeing the Cappuccino and Espresso Colors!
If you haven't tried around the head face masks, but you get headaches a lot right now – you need these. The around the head face masks don't pull on your ears so much and make wearing them a-lot easier. Seersucker is pretty much a southern staple and I know that down in Alabama – my sweet bouncy blonde little sister would love these!!
These also come with a cushioned nose wire to fit comfortably on your face – didn't even know masks could come like that so I'm interested. These are a perfect addition to your beach road trip packing lists!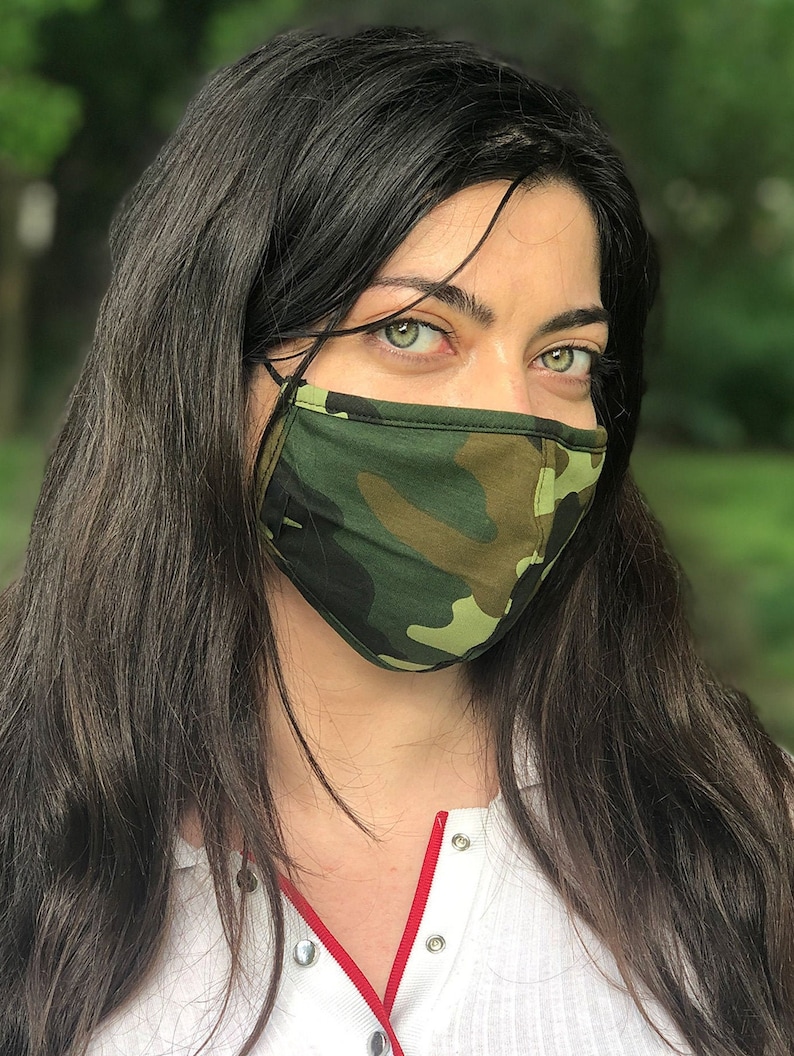 Loving this one because it's unisex and I can throw it in my car for Ev. Having extras in the car for anyone who hops in is pretty important if you want to walk in and grab dinner somewhere! (Just make sure you're washing them!)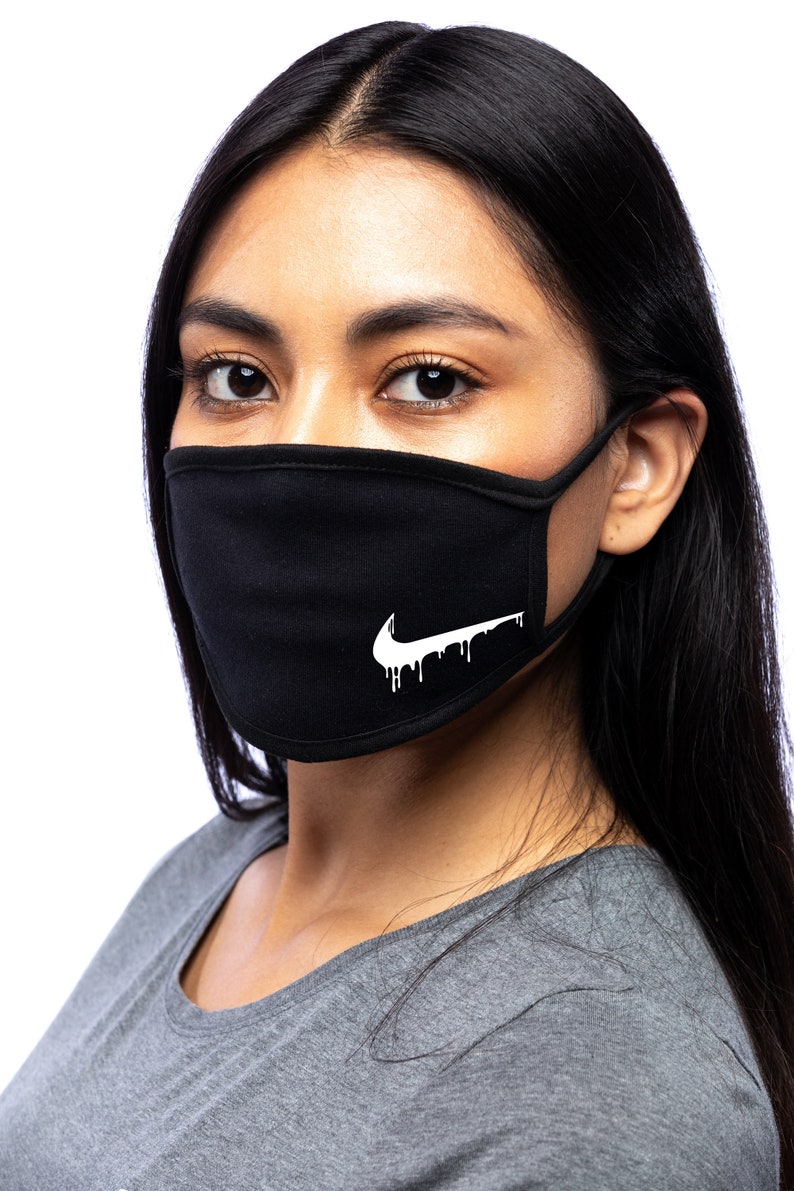 This one is so fire. I love anything with that artsy look and it has a Nike melting swoosh? Basically the perfect mask if you live in athleisure. Like me. 😉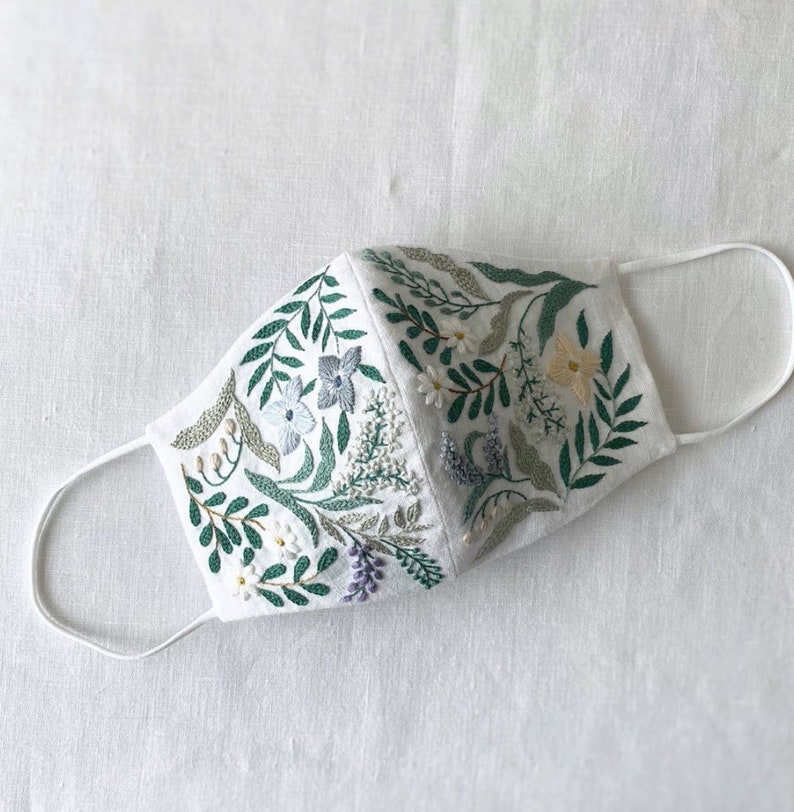 Reviews on this one say it's incredibly breathable even with the embroidery! You'd definitely have to hand wash in cold water to keep this mask clean but it is a work of art. When this is all over – you can keep this mask as a memento that you made it through 2020.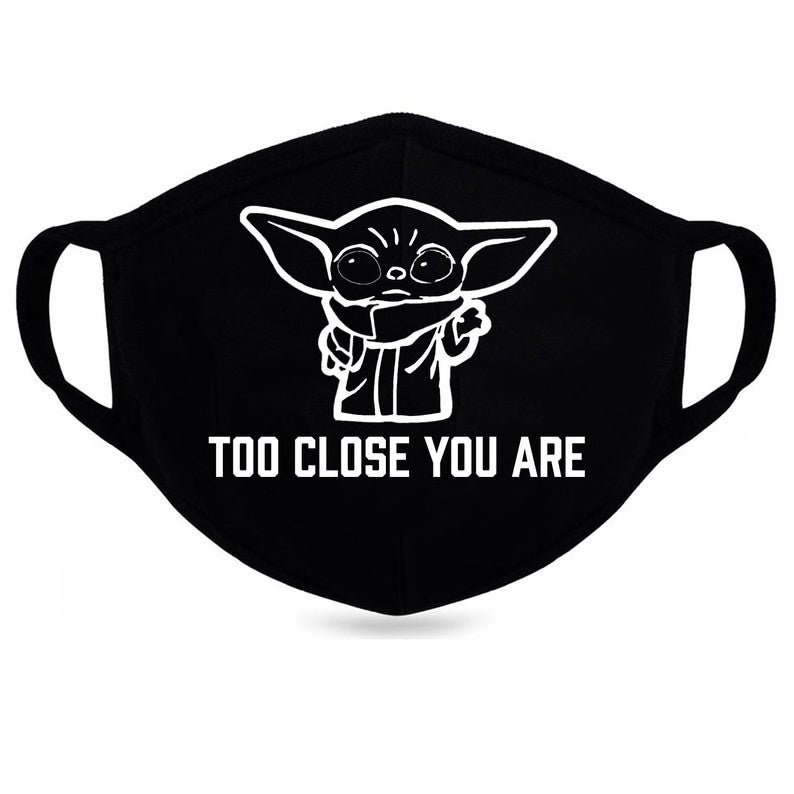 If you're a nerd or you just happen to be watching the Mandalorian because it's on Disney+, this mask is by far my favorite mask for my fellow nerd friends! Baby Yoda is the cutest thing from Disney since they created Moana's pet pig – Pua.
Necessary Mask Accessories
For kids and adults- these mask extenders make it easy to wear a mask for longer periods of time.
Get at Amazon for $5.99 for a pack of 5
Not only do these make breathing easier- they also keep your glasses from fogging up and make it easier to hear you when you talk. How often have you had to get way to close to those plastic dividers at the grocery store because you couldn't hear someone!!
Find on Amazon – $16.90 for a set of 4
Love these from my friend Jackie! She does an incredible job and these are so cute! I love the idea of being able to just have my mask hang delicately while I take a sip of water or a Pumpkin Spice Latte this fall!!
Find at JackieBlueHandmade.Com
Remember To Keep Your Mask CLean
Make sure you're washing your face masks! Any makeup, sweat, or general mask germs are going to build up over time but if you have a few masks on hand – you don't have to be washing them quite so frequently. Keep one in your car, keep one in your purse, and one in your office so you're never without.
Until next time friends,
SHOP