Your Ultimate Guide to Huntsville Alabama: 70+ Fun Things to Do
Huntsville, Alabama is the South's latest up-and-coming city. With its proximity to Redstone Arsenal and NASA, it's the United States' highest concentration of PhDs and growing! Since Shelbs' parents live in Huntsville -were frequently down that way and we've explored quite a bit of what makes Huntsville so unique.
The History of Huntsville: The overall vibe of the city lays somewhere between big tech in Silicon Valley and the sweet Southern charm of Sweet Home Alabama. Due to the remote nature of Alabama's northern mountainous region – Dr. Wernher von Braun decided to launch the first American satellite from Huntsville in 1958. Since then – the city has grown up around it the U.S. Space and Rocket Center. It's the first thing many see when they enter the city and there's so much more to explore!!
KNOW BEFORE YOU GO

City Size: 200,000

Best Hotels: $$$ Element Huntsville, Huntsville Marriott at the Space & Rocket Center | $$-$ Hilton Garden Inn, Homewood Suites by Hilton Huntsville-Downtown

Closest Airport: Huntsville International Airport

Known For: NASA and the US Space & Rocket Center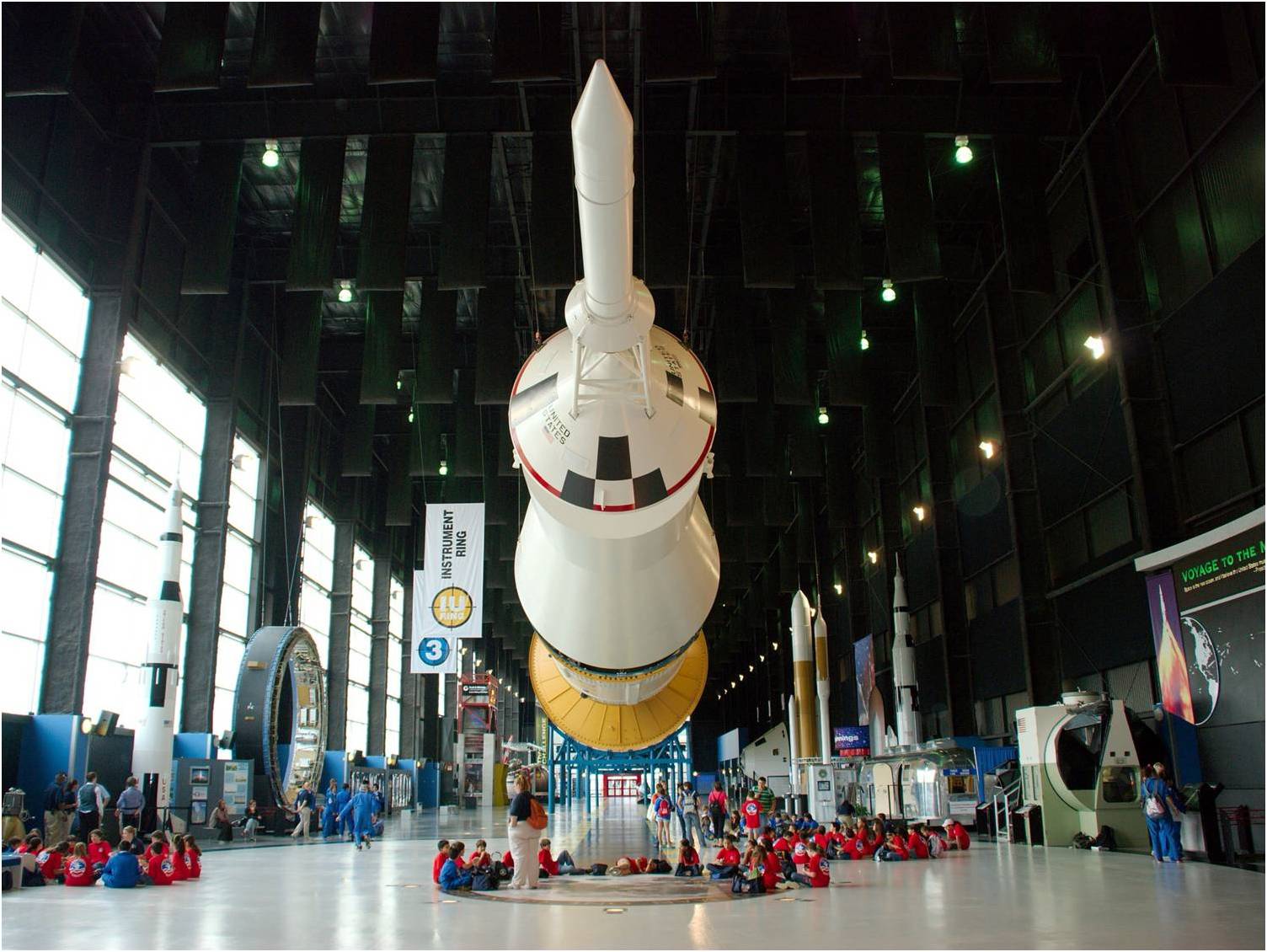 For The History Lovers
Huntsville is an interesting city for history lovers. Truly fascinating exhibits exist around the city of its history from its founding all the way to the present! Here are our 7 picks for fun things to do in Huntsville for history lovers!
Alabama Consitution Village – With demonstrations and historic buildings from 1819, the Constitution Village is a gem! Visitors can take a 90-minute tour to learn how Alabama became a state, explore a working blacksmith shop, a working printing press, and the Neal House!
Address: 109 Gates Ave SE, Huntsville, AL 35801
Twickenham Historic District – The city of Huntsville's original name was actually Twickenham! So in 1972 – a section of historic homes in downtown Huntsville between North Randolph Avenue and East California Street are now dedicated historic buildings on the National Registrar of Historic Places. How to Get There: Walk from the EarlyWorks Museum down Williams Avenue. If you type the 'Moore-Rhett House' into your GPS, you'll end up at the heart of this neighborhood!
Weeden House Museum & Garden – Inside the Twickendham historic district you can actually take a tour of one of these grand homes. Home of reknowned painter & poet Maria Howard Weeden, tours are offered Tuesdays through Saturdays at 10AM and 1 PM. (Many weddings also happen here so make sure to call ahead if you plan to visit on a Saturday!)
Address: 300 Gates Ave SE, Huntsville, AL 35801
Visit the historic home of Dr. William Henry Burritt from 1938. His mansion and grounds make up approximately 167 acres with 6 authentic 19th-century buildings. Tour guides will be dress in authentic period-appropriate clothing to answer any of your questions!
Most people go to experience 'The View'. This 3000 square-foot overlook is a stunning place to take in the entire city of Huntsville! Remember when we said Huntsville was in the mountains? Burritt on the mountain is a lovely place to take it in. In October – go for cocktails and gourmet dinners in the evenings with the opportunity to do it at night while the stars are out. If we were going on a romantic date night – this is where we would go!
Address: 3101 Burritt Drive SE, Huntsville, AL 35801
US Space and Rocket Center: Last but not least, visit the US Space and Rocket center to really get a feel for how far this historic city has come! General admission includes access to the Saturn V Hall (the giant space ship above), Moon Crater, Rocket Park, and many more exhibits.
What we love most is that sometimes they also show IMAX movies here on the giant 52-foot screen! National Geographic films are shown daily!
Address: 1 Tranquility Base, Huntsville, AL 35805
Von Braun Astronomical Society: A place that most people dont know about in Huntsville is the Von Braun Astronomical Society! This group of amateur and professional astronomers shares their planetarium and observatories with the public at evening shows.
Address: 5105 Nolen Ave SE, Huntsville, Alabama 35801
For Sports Fans in Huntsville, Alabama
As with any bigger city – there will be sporting events! And really.. is there anything better than watching people run around and exercise while you chow down on a hot dog and a cold beer? We think not. Here are the 5 best things to do in Huntsville for sports lovers!
Huntsville Havoc (Professional ice hockey team) – Their home games are at the Von Braun Center downtown. The season is from November to March (perfect if you're needing an indoor activity during the chilly Alabama winter season!
Von Braun Center Address: 700 Monroe St SW, Huntsville, AL 35801
Rocket City Trash Pandas (Minor League Baseball) – Funny story – while visiting her parents in college, Shelbs got hit in the head with a bsaeball at this game. #epicFAIL. If you're not the accident prone type head to one of their season games from April through September! The home field is called Toyata Field.
Address: 500 Trash Panda Way, Madison, AL 35758
Other teams to find sporting events are Alabama A&M University, racing at the Huntsville Speedway, and the Dixie Derby Girls Roller Derby Professional League.
Huntsville for Art Lovers
More than just a techy historic city – there is an enviable art scene worthy of an up-and-coming cultural center. Starting with the murals in downtown Huntsville, these are the free expressions of art that many of us from bigger cities know and love! These displays are 8 of our favorite art-inspired things to do in Huntsville.
The Huntsville Museum of Art: Starting with the vast arrya of permanent paintings, sulptures and ojects from regional artists – the Huntsville Musuem of Art is a great find for art lovers! Rotating exhibits have come and gone and we're particularly excited to visit the musuem in the Summer of 2022! The Beauty, Passion & Bliss exhibit is coming from the Danish Museum of Art! Showcasing artists like Chavaillier from France and Italian painter Luigi Bazzani – the Huntsville Museum of Art is no small time gallery!
Address: 300 Church St SW, Huntsville, AL 35801
After you've spent an afternoon exploring Huntsville's premier art museum, make sure to mark your calendar for the cities art festivals! Typically in April, the Panoply Arts Festival is a mix of local artists, musicians, interactive art exhibits, and even children's activities.
Then later in the fall is the Monte Sano Arts Festival. This is one of the biggest festivals throughout the North Alabama region and it's free! With over 120 vendors, a plethora of food trucks, and live music, this mountain top festival has been held yearly for over twenty years!!
Murals In Huntsville
Starting with Stovehouse, there are four murals just waiting to be posed with at this live music and foodie venue! We highly recommend trying to find all four for a fun little scavenger hunt!!
Then if you head downtown you'll find the Clinton Row Colorwalk! This colorful strip is covered in modern murals from the city's resident artists, all with vintage Edison string lights twinkling overhead. (Would be a perfect spot for an evening walk after grabbing some dinner at one of the many nearby restaurants!)
Lowe Mill ARTS & Entertainmetn Center: While there is sa big swoopy, eyeball dragon mural outside – what's more insteresting are all the different artists galleries and shops throughout the mill! You could spend a full afternoon exploring Lowe Mill to get a taste of Huntsville artististic flair!
Address:
'The Welcome To Huntsville' sign is located at 200 West Side Square in Big Spring Park East.
Last but not least, find one of the prettiest murals in Huntsville – the Koi Pond Mural by Big Spring Park! Designed to be 3-D – the mural seemingly moves when visitors walk by in Big Spring Park.
Where To Find Live Music
Perfect date nights, girls' nights out, or even big groups of friends needing to let loose – what do all of these things have in common? All of them are made better by a little live music! Since Huntsville, Alabama has grown so much, there are a bunch of venues popping up. Here are 5 new and now places to listen to live music in Huntsville.
Some of our personal favorites aren't necessarily on the main track, but they're the best! AM Booth's Lumberyard for starters. Booth's is a funky mix of buildings with a large central courtyard in front of an antique train car!! There are weddings here sometimes but make sure you call ahead or check their website for what live music events are coming up!
A few more of the larger venues are Merrimack Hall Performing Arts Center and the Von Braun Center. These are where the big concerts will be held!
Mars Music Hall: The newest msuic venue to come alive in Huntsville is at the Von Braun Center!
Address: 700 Monroe St SW, Huntsville, AL 35801
Huntsville Chamber Music Guild: Known for their impeccable classical music concerts.
Address: 607 Airport Rd SW, Huntsville, AL 35802
Long Goose Saloon – Game nights and being a dog-friendly patio make this a perfect getaway for those of us who are dog lovers, but also need a little musical distraction.
Address: Campus No. 805 2620 Clinton Ave W, Huntsville, AL 35805
These all are great live music venues in Huntsville, Alabama! If you're moving to town permanently, make sure to be on the lookout for the new Huntsville Amphitheater. Hopefully opening in 2022, the project is managed by none other than Ben Lovett of Mumford and Sons. We're expecting great things!!
The Best Restaurants in Huntsville, Alabama
We've already mentioned that Stovehouse is a little bit of everything – but are you looking for your new dedicated brunch, lunch, or gourmet dinner? Food is one of our favorite parts of traveling so we're going to share with you our Alabama family favorites from all across town.
When looking for what to do in Huntsville, try one of our 21 top restaurant picks. We've compiled 7 breakfast/brunch/coffee spots, 8 casual lunch and pizza joints, 3 incredible dinner date options and 3 of the prettiest bars you've ever seen!
Breakfast & Brunch
We're not big coffee drinkers – but what we are is road trippers. With that being said, we love finding expedient coffee shops that make grabbing a cup of jo early in the mornings easy as we head back to Kentucky. It's a 6-hour drive for us to get home so when we know we have to hit the road early, we have a few favorites. Gold Sprint Coffee, Angels Island Coffee, and Dark Side are three great options!!
For breakfast, try one of these four local favorites!!
Casual Spots
These are our 8 favorite casual joints around Huntsville – including the top pizza places!! (We're self-proclaimed pizza aficionados and we've tried a lot of places with the fam!)
Now — the piece de resistance… PIZZA. Where to find everyone's favorite Friday night dinner? There are two incredible options: Big Ed's Pizza and Pane E Vino Pizzeria.
Decadent Dinners
If you're new to Huntsville, Alabama, or just visiting for a work function – you're going to need a nice dinner spot. Here are three well-renowned upper echelon restaurants in Huntsville worth the price tag.
Cotton Row – With a classic surf n' turf menu, this chicly rustic and refined restaurant in the dowotwn historic district.
Address: 100 Southside Square, Huntsville, AL 35801
Char Restaurant – A true steakhouse – Char is home to one of the best steak & blue salads we've ever had!! (Not that everyone goes to asteak restaurant for a salad but still – very nice little spot if you're looking for a good steak in Huntsville!)
Address: 931 Bob Wallace Ave SW Suite 201, Huntsville, AL 35801
Commerce Kitchen – The creme-de-la-creme of fine dining in Huntsville is home inside the stunning interior of Commerce Kitchen. Craft cocktails and lovingly crafted Southern inspired cuisine will always leave you feeling happy!!
Address: 300 Franklin St SE, Huntsville, AL 35801
Cool Bar Hangouts
Need a girl's night Instagram-friendly spot to enjoy a fancy cocktail? As every gal knows – drinks taste better and go down more smoothly when the lounge is pretty! Here are three swanky fun best bars in downtown Huntsville!
Pourhouse Huntsville – Affectionaly known as a 'swanky' casual bar – the best part about Pourhouse is that you can enjoy the patio with a large group of friends for most of the year! Huntsville doesn't get incredibly cold for that long – so pleasant weather is available for all of your sip & sit patio needs.
Address: 3414 Governors Dr SW, Huntsville, AL 35805
Barvista – While Barvista does have awesome cocktails, the best part is their awesome patio overlooking the entire city of Huntsville! (Sits on top of the AC Hotel indowntown Huntsville.)
Address: 435 Williams Ave SW, Huntsville, AL 35801
Stella's Elixer Lounge – The newest additon to Huntsville's rooftop bar scene, the lush chairs and billowing orange curatins make for a perfect breezy afternoon!!
Address: 127 Holmes Ave NW Ste 202, Huntsville, AL 35801
Food Festivals
If you haven't gotten enough of all there is to try in Huntsville, make sure you visit during their food festivals!! Food festivals in the South are serious and Huntsville has two can't-miss foodie festivals of its very own.
Whistle Top Weekend: Typically in August, this family fun affair benefits the STEM education programs Early Works Family of Museums. Throughout the festival days are wing cookoffs, BBQ cookoffs, with live msuic playing in the background. Tickets are $10.
Crush Food & Wine Festival: Toards the end of the summer, this annual wine competition usually sells out fast so grab your tickets early. With local food trucks and vineyards from across the region – a range of deep red cabernets to fruity chardonays.
Huntville's Best Breweries
Beer may have been invented by the Sumerians about 6000 years ago, but it's still no doubt one of the most popular beverages across the globe. Microbreweries are popping up everywhere and large-scale famous breweries are more popular than ever!
When you need a chill date night, you've been hiking all day or you're just in the mood for a little day drinking – these are 4 of the best breweries in Huntsville and Huntsville's impressive craft beer festival!
Huntsville has become the unofficial beer caption of Alabama with 9 of the 30 breweries in the state located within city limits. So if you haven't gotten your fill of craft brews? Head to the Rocket City Brewfest on the Historic Huntsville Depot and Roundhouse grounds. This festival is put on entirely by volunteers and doing breakthrough work in an area that was previously considered a 'dry county'. Only regional and local beers are selected – giving you a great feel for the flavors of the region!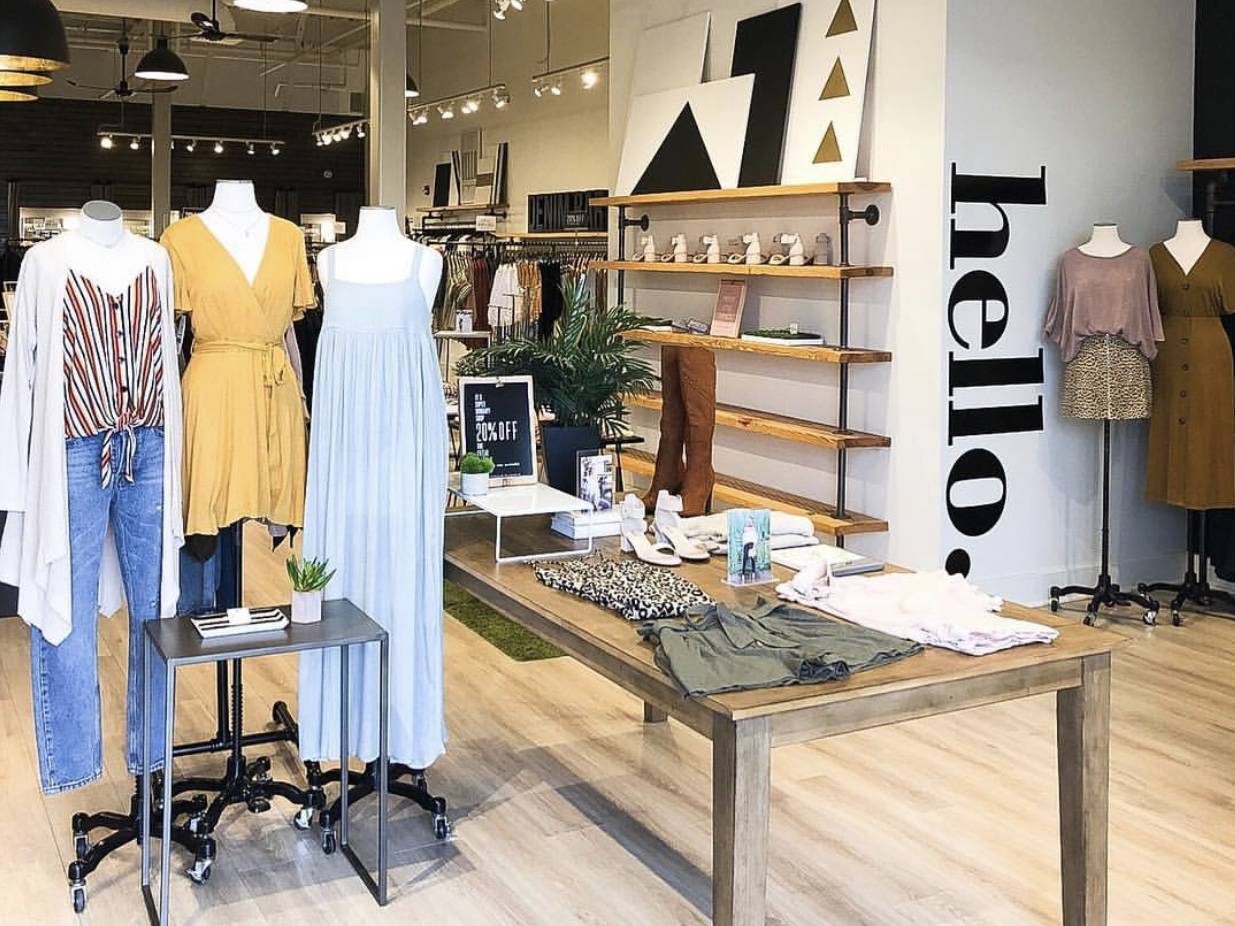 Where To Go Shopping In Huntsville
You may not know this – but Southern cities have incredible shopping. There is nothing southern gals love more than a day of shopping at the cutest boutiques in town. Starting with Bridge Street Town Center, the best mall in Huntsville, we only mention it because it's only of the nicest outdoor malls in the South.
Here are 5 of Shelbs' favorite boutiques in town to peruse with her mom and sister:
Dress Up Huntsville – Great for party and sun dresses!
Address: The Shops at Merchants Walk, 920 Bob Wallace Ave SW #317, Huntsville, AL 35801
The Cotton Gin – High quality leather goods and southern staples.
Address: 2750 Carl T Jones Dr SE Suite 1210, Huntsville, AL 35802
Shoefly – One of my mom and sister's favorites!! Tucked away in a strip near the airport – you'll find a ton of colorful seasonal options.
Address: 975 Airport Rd SW # M, Huntsville, AL 35802
Eltaire Boutique – An upscale boutique in the downtown historic district!
Address: 114 Clinton Ave E #103, Huntsville, AL 35801
Queen Bee of Beverly Hills – Where to find gently used designer handbags, sunglasses etc in Huntsville!
Address: 2326 Whitesburg Dr, Huntsville, AL 35801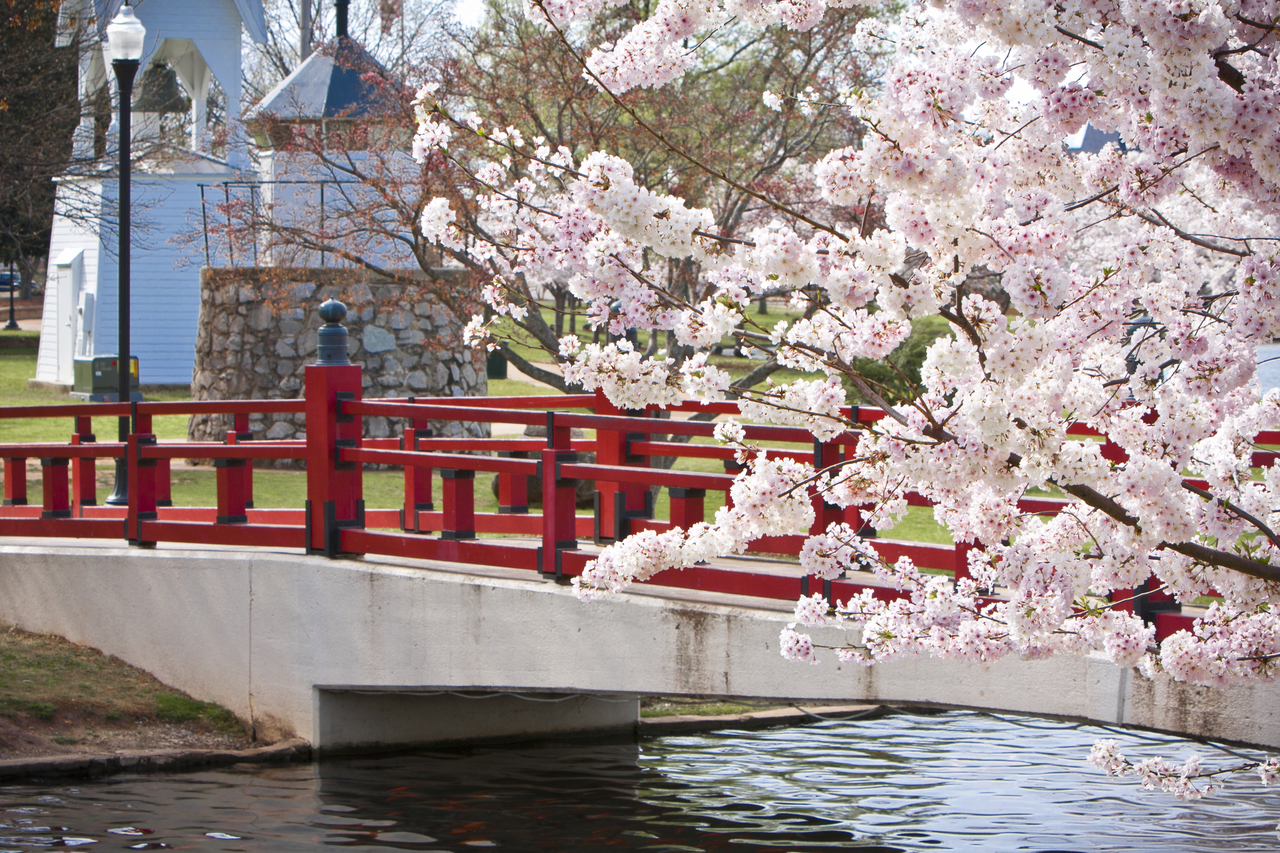 Outdoor Things To Do In Huntsville
Alabama, in general, is one of the United States' most underrated hiking destinations. It's a shame too because there are some incredibly scenic views in Alabama's mountainous foothills region!
Besides breweries and cool hangouts, if you're looking for a fun outdoor activity, the place to be is Topgolf! (If you've never heard of Topgolf, think of driving ranges on steroids!) Close to the US Space and Rocket center, it would be a great day to hit up the US Space & Rocket Center and then head to a little Topgolf before enjoying everything else Alabama has to see.
Address to Topgolf in Huntsville, Alabama: 6100 Topgolf Drive NW, Huntsville, AL 35806
TOPOGRAPHY OF NORTHERN ALABAMA

The northernmost regions of the state are home to the foothills of the Appalachian mountains, with Huntsville nestled in the Tennessee Valley. Not as lush as their northern and coastal neighbors Tennessee, Georgia, and Florida – think of Huntsville's forests more like humid, rocky, hardwood, and pine-filled forests.
We divide up Alabama's outdoor adventures into two categories.
If you're looking for hiking, see directly below for some of our favorite trails. If you need a little something less strenuous -scroll for easy nature lovers' activities!
Best Hiking Near Huntsville
Most of these hikes are on the more difficult side due to the drastically changing elevation across the region. If you look at Alabama from above, and specifically the region around Huntsville – the land would look like it was rolling in waves.
The hiking destinations we share will vary in difficulty. Make sure to read our guide for the best gear to pack in your hiking daypacks!!
Monte Sano State Park – Visiting this misty green mountain top forest in the heart of Northern Alabama. Only 14 minutes from the heart of downtown – visitors can access the park year round. One of our favorite trails here is the South Plateau Loop (3.3 miles – moderate difficulty). Other Huntsville natives love to go mountain biking through the rugged rock terrain.
Fees: $5/adult & $2/child to enter Monte Sano State Park.
Land Trust of North Alabama
Another interesting place to visit is the Land Trust of North Alabama. There are nine preserves and hiking areas within the committee's care around Huntsville. We have personally hiked the Green Mountain Nature Preserve, Monte Sano Nature Preserve, and Rainbow Mountain Nature Preserves and loved them all for how clean and well maintained they are!!
Hays Nature Preserve – 10 miles of trails known for their wildflower varieties following the scenic Flint River.
Madison County Nature Trail – AKA Green Mountain Nature Trail is the perfect way to get out of the city. This gorgeous park has a covered brigde (perfect for photography lovers) and a 16-acre lake just waiting to be hiked all around!!
Address: 5000 Nature Trail Road, Huntsville, Alabama 35803
Alum Holow Trail – Another epic trail on the Green Mountain Nature Preserve is the stynning 2.2 mile trail to a waterfall and cave shelter. Perfect for escaping on a hot day!!
Cost: Free
Stargazing at Bethel Spring – Join the Von Braun Astronomical Society for an evening of stargazing just far away enough from the Huntsville city light pollution.
Cost: Free
Lost Sink Falls – We loved this one! It truly felt like finding something prehistoric. There is a large gorge and trickling waterfall down the side like something out of Lord of The Rings!
Cost: Free
For nature lovers
If you're looking for less rigorous activities, a few places around Huntsville offer gorgeous places to walk and take in some scenery.
Huntsville Botanical Gardens: We'll always have fond memories of this place because my sister got married here! The gardens are open year round for visiors to stroll through their 112 acre paradise. Full of flowers and a serene pavillion floating over a pond – it's worth a visit!
Address: 4747 Bob Wallace Avenue, Huntsville, AL 35805
Big Spring Park: Just around the corner from The Huntville Museum of art is this xxx acre serene city park. grab your picnic baskets and head to the park as the sun goes down to watch the light fade over the massive pond.
Address: 200 Church St SW, Huntsville, AL 35801
Dog Spot Dog Park – After you've had a dull day exploring, it's awlways fun to head to a dog park!! Head to Dog Spot to take your furry friends who need to let loose!
Address: 120a Cleveland Ave NW, Huntsville, AL 35801
Brown Bear Canoe & Kayak Rentals – Put in on the Flint River for a full day of fun on the water! There are shuttles available and every kind of canoe/kayak you could need. Ther are 5-6 hour float shuttles offered as well as half day 3-4 hour float shuttles offered. Be sure tocall in advance for the weather!
Address: 101 Michael Dr, Huntsville, AL 35811
Daytrips from Huntsville
Weathington Park – One of the prettiest views in Alabama over the Tennessee River. When you're planning to go – don't forget to pack a picnic basket!!
Driving time from Huntsville: 49 minutes
Stephens Gap – When doing a little pre-planning, note you can only enter the preserve if you've booked an online permit. After you book your permit and drive out – you'll get to see this waterfall tumbling down into a cave on a remote nature preserve.
Driving time from Huntsville: 35 minutes
Muscle Shoals – One of the cutest little towns along the Tennessee River. Perfect for boating days, live music and more!!
Driving time from Huntsville: 1 hr + 20 minutes
Rattlesnake Saloon – The coolest restaurant and live music venue in Alabama – it's inside a cave!!
Driving time from Huntsville: 1 hr + 30 minutes
Noccalula Falls: A massive 90 foot waterfall just a short day trip away from Huntsville! The best part about visiting the falls is that it's easy to see the falls without much walking or hiking required.
Driving time from Huntsville: 1 hr + 30 minutes
Cathedral Caverns: This state park only opened in 2000! It sets a wrold record for one of the biggest cave entrances at 126 feet wide and 25 feet tall. Inside is 'Goliath' one of the world's largest stalagmites!!
Driving time from Huntsville: 40 minutes
48 Hour Huntsville Alabama Itinerary
To see the best of Huntsville, you need to experience a little art, learn why it's called the Rocket City, and indulge in a few Southern delicacies.
Day 1
To get to Huntsville, you'll exit directly from Interstate 65 (I-65) going North or South at the Huntsville exit. (Get our guide for all the best places to take a road trip break along I-65!) Within 15 minutes you'll start to see the rockets and NASA's Space Center.
Start your weekend itinerary by visiting the Space Center and getting a taste of what makes Huntsville the Rocket City!
After you've explored the museum, take some time to grab a bite to eat and explore downtown Huntsville. There are so many gorgeous historic buildings and fun boutiques to shop.
How to get around downtown Huntsville – Try riding the blue Bluebird Bikes!
Get ready for a night out on the town exploring one of Huntsville's best breweries, bars, or live music!
SAVE THIS FOR LATER!
Day 2
Get up early and grab breakfast from Below the Radar Brewery (they serve brunch every day!) and then grab a coffee-to-go from Gold Sprint Coffee.
Head to Monte Sano State Park for a little hiking and then grab lunch.
Then in the afternoon, drive up to Burritt on the mountain to take in the afternoon sun while you look over the entire city of Huntsville. Grab dinner at one of Huntsville's premier dinner date restaurants like Commerce Kitchen!
Pin This Post!
So what's causing Huntsville, Alabama to grow so fast?
For one – army operations at Redstone Arsenal are constantly widening to support NASA. This means an influx of new families is always around the corner! Shelbs's mom is a realtor there and they're running out of houses to sell because people are snatching them up so fast.
A booming population brings more recreation in the form of live music venues, groovy bars, and a booming foodie scene. That's exactly what's happening in Huntsville right now. If you've just recently moved to Huntsville Alabama – this guide is for you!!
For kid-specific activities check out the Southern Adventures Water Park and SciQuest Hands on Center.
Planning on visiting Rocket City anytime soon? Pin this post for later!!
fURTHER rEADING
Looking to explore a little more of the south? Get our guide to 100+ Fun Things To Do in Louisville, Kentucky, explore Bell Mountain in Georgia, or visit the Rattlesnake Saloon in Alabama!!
Make sure to subscribe to our blog, snag all of your road trip basics (below), get your travel insurance, and have fun jamming to a new playlist!
Until next time friends,
SHOP