50 Unique Things to Do In Lexington, Kentucky: Horse Country
UK Basketball makes Lexington, Kentucky special to an outsider. To a Kentuckian, there is so much more to the hometown of the University of Kentucky Wildcats. So are you heading to town for a Keeneland meet or going to school at UK? There are so many fun things to do in Lexington!
As the second-largest city in Kentucky, Lexington will surprise you with its rich cultural heritage and southern hospitality. Home to a castle, horses around every corner, and an impressive array of distilleries there is so much to do! Peruse our guide below to create your bucket list of all the fun things to do in Lexington Kentucky whether you're there for a semester or a weekend getaway.
P.S. Lexington, KY gifted the world George Clooney and Chris Stapleton! If that doesn't make you want to learn more about it then nothing will!! Other famous people from Lexington include Laura Bell Bundy, Melissa McBride, Tinashe, and Michael Shannon.
P.P.S. Once you're done visiting Lexington, Kentucky – share your adventures on Instagram. If you need a little caption help – get our guide to 60+ White Lightning Good Kentucky Instagram Captions.
KNOW BEFORE YOU GO

How To Get Around Lexington: You'll most likely be driving but there's also the Lextran public bus system, Uber, Lyft, and a Greyhound Bus Station.

Best Hotels In Lexington: The Campbell House, Merrick Inn

What Lexington Is Known For: Horses, Bourbon, and UK Basketball

How To Get To Lexington: From I-64E it's a straight 50-minute drive between Louisville and Lexington, from I-79

Best TIme to Visit Lexington: During the February UK Basketball season, April and October.
Where To See Horses In LexinGton
Today, Lexington is known across the world as the 'Horse Capital of the World'. Thousands of people visit to purchase thoroughbreds at the annual horse auctions and watch the races. You can get your feet wet in the world of horses by taking a tour of a Horse Farm near Keeneland. You'll feed horses and see how they're truly cared for!
P.S. You'll notice barns nicer than most houses as you drive around Lexington. It's totally normal in our part of the world!
Love horses? Get our guide to 12 Places to See Wild Horses Around the United States!
There are many ways to get your cowboy boots dusty and enjoy horse country. Starting with the Kentucky Horse Park, visitors will get to see up close and personal a day on a working horse farm. The Kentucky Horse Park is also home to a giant campground perfect for families or budget travelers! To experience a smaller operation, try Mill Ridge Farm for personalized tours for your small group.
Still haven't gotten your horse fix? One of our favorite recommendations for things to do in Lexington is to visit Old Friends Horse Retirement Farm. Have you ever wondered what happens to horses after they run the tracks and breed for a few years? They end up retiring to large peaceful farms. These prized horses live out their days eating all of the Kentucky bluegrass they want while getting fat as ticks!
Visit Keeneland
Want to watch a few horse races in spring or fall? Head to Lexington's historic race track: Keeneland. With spring and fall meets, tailgating, and plenty of yummy eats around town, it's a perfect Kentucky weekend getaway in April or October. As one of the most popular things to do in Lexington, you won't want to miss out on visiting this historic race track. Get our guide to everything you need to know about Keeneland here!
Keeneland Address: 4201 Versailles Rd, Lexington, KY 40510
Looking to visit a racetrack this summer in Lexington? Try Red Mile Harness Track for a different take on traditional thoroughbred racing. Red Mile is the second-oldest harness racing track in the world!!
Beyond horses, Keeneland is also home to one of the biggest country/folk music festivals in the South: Railbird Festival. Major artists like Dave Matthews Band, Hozier, and My Morning Jacket have performed incredible shows for the crush of around thirty-thousand people! Definitely an event you want to get tickets for early!
Before you head to Railbird Festival, make sure you check out our full guide to surviving music festivals. We cover everything you need to know from what to pack, what kinds of bags are allowed and what to wear. Preparation is key to enjoying festivals!
Fun Things to Do In Lexington Kentucky
In Lexington for the weekend? If you're in town for longer than just a UK game, there are plenty of things to do and see in Lexington. Shelbs especially loves Lexington for a girl's getaway. We've also headed to Lex for a fancy couples weekend retreat!!
One of the most popular things to do in Lexington is visit the Kentucky Castle (pictured above). Visitors can enjoy sunset yoga, walk the gorgeous ground, and enjoy an award-winning farm-to-table restaurant – Castle Farm. Not to mention you can stay at the enchanting Kentucky Castle!! (Who doesn't want to play princess for an evening or two??) Anyone venturing to this utopian setting should plan to take in a few more romantic sights around Lexington.
In the early afternoon, stop at Lexington's tiny rotating contemporary art museum, Institute 193. Then catch a movie at the historic Kentucky Theatre, or visit one of Lexington's wineries to round out a perfect weekend away. A few local favorite wineries are the Talon Winery & Vineyard, Wildside Winery, and Equus Run & Vineyards. Equus Run is particularly picturesque if you're looking to keep that horse theme going!
Equus Run & Vineyards : 1280 Moores Mill Rd, Midway, KY 40347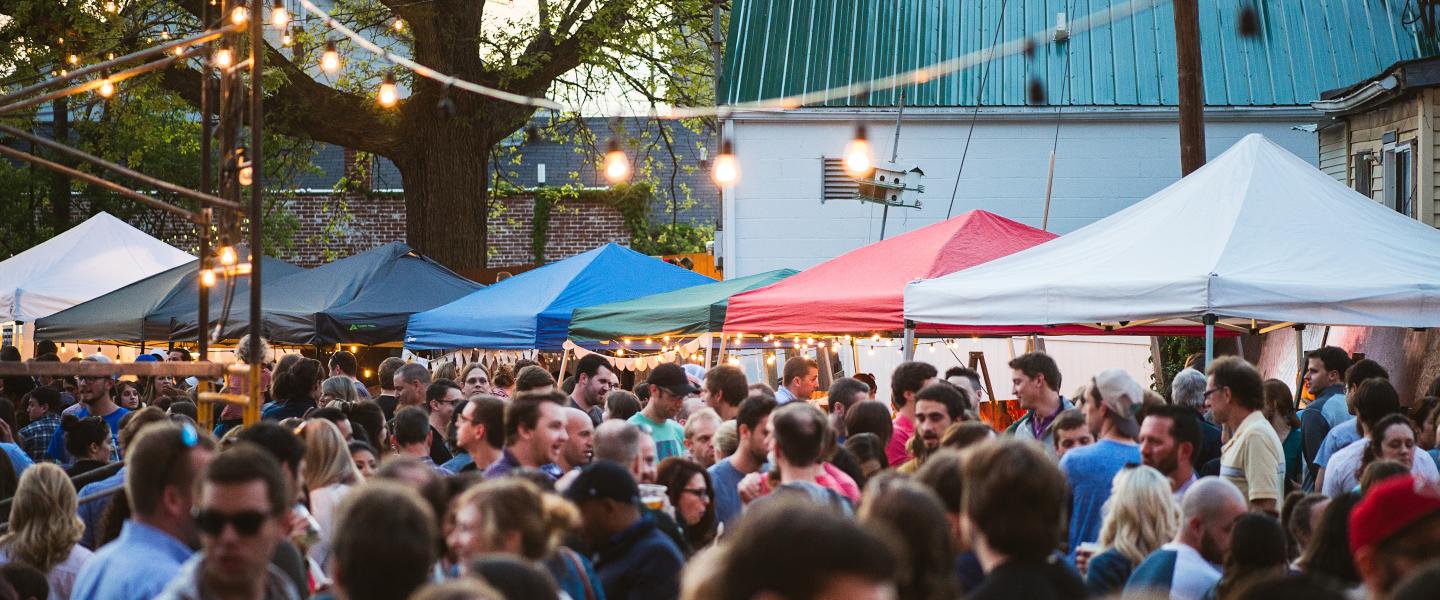 Festivals In Lexington
Looking for some easy last-minute recommendations for things to do in Lexington, KY? One of our favorite activities in Lexington is visiting some of the best farmers' markets in the state. Every Saturday a bunch of vendors come from all around the city. Gathering under the Fifth Third Pavillion downtown, the Lexington Farmer's Market will be in full swing from spring to fall. Then on Thursdays during the same season Thursday Night Live with live music, drinks and picnics scattered throughout!
For more music festivals in Lexington, check out Tahlsound and the Festival of The Bluegrass.
Tahlsound is an eclectic concert series of bluegrass, folk, and other bands along Southland Drive in Lexington. Tahlsound concerts are free and range from April to September. The focus is celebrating music and all ages are welcome!
Festival of The Bluegrass – Decribed as a 'family reunion on steroids', bluegrass musicians from all over join in celebrating bluegrass musical heritage. During the second week of June, musicians range from old-timers to kids mastering the art of the violen, cello banjo and guitar. Have kiddos? Send your kids to The Kentucky Bluegrass Music Camp! This festival has been going on since the 70s and doesn't look like it will stop anytime soon. After moving to the Kentucky Horse Park campgrounds, the festival has grown every year. Whether you plan on camping in a motorhome or an Eno – make sure to book in advance!
For another great Kentucky music festival, get our full guide to Owensboro, Kentucky, and the ROMP Bluegrass Festival!
Lexington Food Festivals
After you've danced the night away listening to bluegrass music, you're bound to be a little hungry. Food festivals are popular in every major city but in the South… it's pretty darn serious. We don't like to anyone leave our homes with empty bellies, much less our state!
Starting with the most casual food festival in Lexington, Night Market is a local favorite. On the first Friday of every month – food trucks, live music, and local artisans gather to mix and mingle. It's a great way to get introduced to Southern foods and flavors if you're new to the area!
Two bigger food festivals are The Bluegrass BBQ Fest and Crave.
The Bluegrass BBQ Fest is usually in June, with competing pitmasters from all over the state.
Crave is in August at the Bluegrass Fairgrounds where over 50 food trucks and fine dining options await!
Bluegrass Cultural Festivals
All throughout the year, Lexington showcases its cultural pride by sprinkling in various cultural festivals. Artists, craftsmen, actors, dancers, and more come from all over the state to showcase their talents.
Where To Go Shopping In Lexington!
Whether you're a college student looking to grab something for a night out or looking for an upscale event outfit, Lexington has you covered. Starting with The Summit at Fritz Farm, this is one of Kentucky's premier outdoor malls. With an upscale mountain-esque Colorado vibe, you'll find delectable gourmet eats as well as great shops. Some of Shelbs' favorites are the Ariat store (for all of your cowboy boot needs), Anthropologie, Draper James, Free People, E. Leigh's Boutique (locally owned), and Sugarboo & Co(locally-owned).
A few great shops for the college crowd are:
Creatures of Whim: Incredible fairtrade handmade jewelery and homegoods. Also home to The Creatures Cauldron Cafe.
Address: 126 N Broadway, Lexington, KY 40507
Peggys: Great for monogrammed things (the calling card of sorority gals and Southern women everywhere!)
Address: 112 Clay Ave, Lexington, KY 40502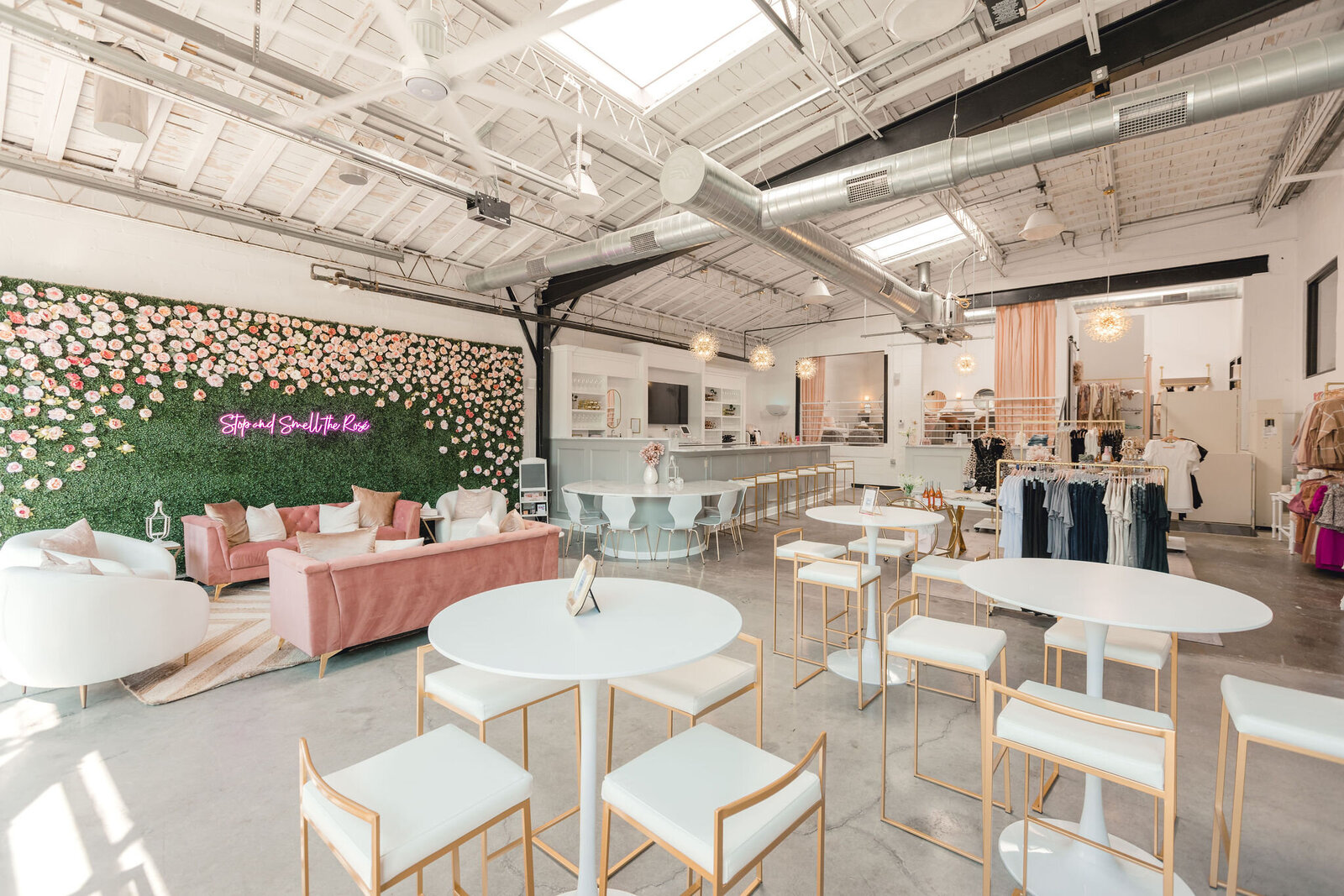 For the 21-and-over-crowd, one of Lexington's most unique stops is The Blushery. Equal parts wine bar and boutique, The Blushery would be a perfect pit stop for a girls' day in Lexington, Kentucky. They also host private parties if you're planning a bachelorette party!!
Peplum: Great for finding dresses for Keeneland!
Address: 824 Euclid Ave #103, Lexington, KY 40502
Forage: A super cute plant shop! Great for grabbing a succulent for your college dorm? It's really hard to kill a succulent or a cactus – so if you're not great at plant mom life you can start learning with one of those.
Address: 803 N Limestone Ste. 170, Lexington, KY 40505
Shop Local Kentucky: great for finding cute sweatshirts and Kentucky/ Lexington gear. Not to mention their fun Dolly Parton mural!
Address: 1099 W High St, Lexington, KY 40508
Enjoy shopping in local boutiques? Get our guide to one of our favorite shopping districts in Louisville: the trendy downtown NULU!
Upscale Shops
Looking for higher-end clothing, leather goods, and shoes? For more upscale boutiques try Monkees of Lexington, Serendipity, JamesC Boutique.
Poppy & Palmello: Handmade home goods and kitchen supplies.
Address: 101 W Loudon Ave Suite 174, Lexington, KY 40508
Last Genuine Leather Co.: Handmade and custom leather goods – great for gifts!
Address: 373 Southland Dr, Lexington, KY 40503
Free Things To Do In Lexington
We always say that one of the best ways to get to know a city is by taking a walk. Lexington is huge so you will have to drive to reach some destinations. You can, however, spend a budget-friendly afternoon strolling historic quarters downtown, honing your photography skills or hiking!
Looking To Walk Historic Downtown Lexington?

For a fun stroll through the heart of Lexington, start at the Lexington Cemetary on Main Street. Head South along Main Street and you'll pass the famous UK Basketball team's Rupp Arena, and the Lexington Visitors Center. Keep walking until you reach Thoroughbred Park with it's captivating statues of racing horses. Then take a left to walk along Midland Avenue, passing Charles Young Park and take another left on Third Street. You'll pass bakeries, the locally famous Lyric Theatre and run right into Transylvania University's historic campus. Then take a left on Market Street by Gratz Park and walk until you reach 2nd Street. Take a right on 2nd Street to pass by the 19th Century Hopemont Museum.
Have you ever wanted to see how cheeses are made?
Lexington's very own urban cheese-making operation, Boone Creek Creamery, offers free tours and tastings! Visitors get to see the Hobbit Cave where cheeses are aged and take an Instagram-worthy photo inside of a giant cheese-making pot. We don't know about everyone else, but cheese is one of our favorite good groups! This tour is a highlight for all of our fellow cheese heads looking for free things to do in Lexington.
Boone Creek Creamery: 2416 Palumbo Dr UNIT 110, Lexington, KY 40509
21C Art Gallery – After trying all of the cheeses at the Boone Creek Creamery, walk it off in 21C. As Ev would say, anyone who loves 'artsy fartsy' things must stop at the 21C Art Museum & Hotel. Regardless of whether or not you're staying at the hotel, free entry is granted throughout business hours to the entire 7,000 square-foot museum!
Are You A Kentucky Basketball Fan?
More free things to do in Lexington for fans of the Big Blue Nation include taking a tour of UK's campus. Visitors can take free guided historical and athletics tours of the University of Kentucky's campus offered Monday through Friday. Grab your tickets here.
P.S. While on campus, visitors should also see the world's largest ceiling clock. Located in the central public library of Lexington, finding this giant clock is a fun side trip and easy free activity in Lexington.
University of Kentucky's William T Young Library: 401 Hilltop Ave, Lexington, KY 40506
Photography Destinations in Lexington
Looking for more free things to do in Lexington? We love sharing all of our favorite free walking destinations around town for avid photographers. Start a full day of photography by visiting the 60-foot mural of Abraham Lincoln Mural! This project is the largest mural of President Lincoln. We'd like to take a moment to note that it always seems like there's a lot of Abe Lincoln stuff around Kentucky. That's because President Lincoln was born in the Kentucky Commonwealth!
Abraham Lincoln Mural Address: 247 Water St, Lexington, KY 40507
A few other murals around town include the enormous Louis Armstrong mural at 185 Elm Tree Lane and the Kentucky Life mural at 131 Church Street. For more photography inspiration try the UK Art Museum at the University of Kentucky campus.
Last but not least is the bucket list photography destination of Lexington: Weisenberger Mill. On the southern banks of Elkhorn River, this six-generation family-owned mill has been operational since 1865. Beyond the enormous grindstone out front, the waterfall is particularly picturesque at dusk. (You can also purchase mill's pizza dough crusts, pancake mix, and more at select grocery stores throughout the state!)
Weisenberger Mill Address: 2545 Weisenberger Mill Rd, Midway, KY 40347
Love photographing murals? Get our guide to over 100 murals in Louisville, Kentucky! Only an hour away, Louisville is a great town for adventurers of all kinds.
Best Hikes Around Lexington
We're partial to Kentucky's gorgeous rolling hills on any day, but Lexington especially has its own flair. The land was so beautiful that early pioneers choose to settle here during the Revolutionary War, and it become a poet's muse!
"But Lexington will ever be,
The Lovliest and the Best;
A Paradise thou'rt still to me,
Sweet Athens of the West."

'Athens of the west' poem dedicated to lexington, ky
In 1775, McConnell Springs refreshed early frontiersman, William McConnell, and his fellow explorers with its cool waters. While camping nearby, they heard the news of the start of the Revolutionary War out of Lexington, Massachusetts. They named the area 'Lexington' after the historic 'shots heard round the world.' There are three springs that bubble out of the ground – some with high enough natural pressure to create a mini geyser!
Before heading out to McConnell Springs, make sure you pack a fully equipped day pack. Adequate water, extra dry socks, and a small emergency kit are all important items to make sure you get through the day safe and sound.
After visiting easy walking paths at McConnell Springs, there are a few other lovely hikes around Lexington perfect for first-timers. For the best walking trails, head to the Lexington Cemetary in the spring to see the cherry blossoms bloom and visit Raven Run Nature Sanctuary. We love the Kentucky River Overlook Trail!
Lexington Cemetary Address: 833 W Main St, Lexington, KY 40508
Haven't gotten enough of the great outdoors? Get your heart pumping with a zipline tour and ropes course high above the group in Boone Creek Gorge. Suspension bridges, floating staircases, and a rappelling ropes course all await the avid adventurer!
If you're up for more hiking after Lexington, get our guide to 12 Perfect Kentucky Summer Hikes. As always make sure to practice Leave No Trace Principles to protect Kentucky's trails.
University of Kentucky Sports
You might think you know all there is to know about stats and records of Kentucky players, but until you've been in the stands at Kroger Stadium or in Rupp Arena – you won't know the absolute ferocity of the Big Blue Nation. Ev has always been a big UK Basketball fan and we've been to a few games over the years. Always walking away knowing one thing: There are few fan bases like UK's.
Why you might ask, are Kentuckians so interested in college sports? Mostly due to the fact that Kentucky doesn't have any other professional sports teams and that most Kentuckians are very proud to be from Kentucky.
UK BASKETBALL: With a string of National Championships and incredible coaches alike, it's easy to understand why people in Kentucky 'bleed blue'. Famous coaches like Rick Pitino, Adolph Rupp, and John Calipari are just a few that come to mind in shaping the incredible legacy that is UK Basketball. Tickets are hard to come by so make sure to buy in advance for the game you want to see.
Rupp Arena Address: 430 W Vine St, Lexington, KY 40507
Parking Lot: 201-399 Patterson St, Lexington, KY 40508 (Parking is free in a huge lot in front of Rupp Arena.)
UK FOOTBALL: The University of Kentucky is one of three colleges in the state with a good tailgating scene. As it's the South, remember that people do get dressed up for these tailgates and games alike! You'll find a myraid of grilling, hooch, and cornhole. If you don't know what corn-hole is – we'll explain that Southernism to you another time.
UK Football's Kroger Field: 1540 University Dr, Lexington, KY 40506
Parking: Orange Blue and Green Lots surround the stadium.

Clear Bag Policy
**Important Note: The official rules for bags brought into the stadium state 'nothing larger than 12″ x 6″ x 12″' and they must adhere to the UK Athletics Clear Bag Policy. In essence, prepare to have your bag searched or turned away at the gates if it's not stadium regulation.
Get our full guide to packing for festivals here. It's very similar to what you'll need in a stadium bag!
Boozy Things To Do IN lexington, Kentucky
When you're in the mood to cut loose, Lexington has a few great breweries and bars to visit. Whether with a group or for a nip after work, here are a few of our favorite haunts around the city!
Starting with The Grove, this gorgeous downtown lounge area is the relaxed atmospheric love child of three different bars. Fable, a wine and charcuterie bar, The Melodeon for cocktails and live music, and then Harvey's Bar. For any true spirits aficionado – there is no cocktail you can't find at The Grove.
The Grove: 200 W.Main Lexington, Kentucky
As with any larger city, fun things to do in Lexington include an afternoon of day drinking. There are two breweries in Lexington we habitually stop at to grab a beer after hiking: West Sixth Brewing and Blue Stallion Brewing Co. West Sixth Brewing is a Kentucky institution with four separate locations across the state. (Safe to say they're pretty popular!) Blue Stallion Brewing Co. specializes in German lager beers and frequently hosts food trucks for the munchies.
Last but not least Boonedogs! Boonedogs Bar & Restaurant allows patrons to bring their furry friends to enjoy an afternoon. They even have a doggy-fied menu. Think steaming delicious corn dogs, chili dogs… basically anything with the word dog in it.
Boonedogs Bar & Restaurant: 5902 Old Richmond Rd, Lexington, KY 40515
Distilleries Near Lexington
If you're only in town for a short weekend, you'll want to add distilleries to your list of things to do in Lexington. There are two different types of bourbon trails in Kentucky. The Official Kentucky Bourbon Trail and the Kentucky Bourbon Craft Trail. On the Kentucky Bourbon Trail, distilleries within easy driving distance from Lexington include Woodford Reserve, Town Branch Distillery, Wilderness Trail Distillery, and Buffalo Trace.
WOODFORD RESERVE: Offering many different types of tours, Woodford is our favorite Kentucky Bourbon Trail Distillery near Lexington. Guests can choose between quick tours to longer historical tours lasting from 30 minutes to a few hours, ranging from $25-$500. The tour is pretty incredible with buildings dating back to 1812, it's also on the National Registrar of Historic Places!
Woodford Reserve: 7785 McCracken Pike, Versailles, KY 40383
Lexington Brewery & Town Branch Distillery: A newer distillery and worth a visit to see the double copper stills. Also – the only unique combination of both a distillery and brewery in the state!
Address: 401 Cross St, Lexington, KY 40508
Tours: $12
Wilderness Trail Distillery: Sitting on 167-acres of pristine rolling hills in Danville. A smaller distillery with more recent history, but specializing in small-batch bourbons.
Address: 4095 Lebanon Rd, Danville, KY 40422
Tours: $15
Looking for a budget-friendly distillery to visit? Try Buffalo Trace's FREE walking tours of their worldwide award-winning distillery. The free tours of their bourbon-making operations are only 25 minutes from Lexington. Because Buffalo Trace tours are one of the most popular things to do in Lexington year-round, make sure to make your reservations in advance!!!
Buffalo Trace: 113 Great Buffalo Trace, Frankfort, KY 40601
Kentucky Bourbon Trail Craft Tour
The only difference between the Craft Tour and the Official tour is that most of the Craft Tour distilleries aren't internationally recognized. That doesn't mean they aren't incredible distilleries! One of the distilleries on this list is actually aesthetically one of Shelb's favorites!!
There are two Craft Bourbon Trail Distilleries near Lexington. The James E.Pepper Distillery, and last but not least – Castle & Key Distillery. Only about 35 minutes from downtown Lexington, Castle & Key's grounds are breathtaking and worth the drive!!
Castle & Key Distillery: 4445 McCracken Pike, Frankfort, KY 40601
Historic Things to Do In Lexington
Beyond the origins of the bourbon industry, Lexington has much to offer history buffs. The town was on the map before Kentucky ever became a state! Originally, this region of the US was the territory of Virginia before state lines were drawn. Along with visiting the serene McConnell Springs that spurred the settling of this region: There are five historic destinations around Lexington dating back to the state's roots:
Fort Boonesborough State Park: Along the Kentucky River, you can visit the earliest of Lexington's settlements compelte with log cabins, period actors and a preserved settlement wall of only logs!
Address: 4375 Boonesboro Rd, Richmond, KY 40475
Waveland State Historic Site: Visitors can attend a historic Tea on Tuesdays or vintage baseball games!
Address: 225 Waveland Museum Ln, Lexington, KY 40514
Mary Todd Lincoln House: The childhood home of the former first lady to President Lincoln (1800s).
Address: 578 W Main St, Lexington, KY 40507
You're reading 50+ Fun Things To Do In Lexington, Kentucky. Ready for more historical finds? Get our guide to 100+ Things to do in Louisville, Kentucky including the historic Louisville Slugger Museum.
Henry Clay's Ashland Estate: Henry Clay's was an important politcal figure with 50 years of public service in the early 1800s. He was named one of the five greatest senators of all time!
Aviation Museum of Kentucky – Located at the private Blue Grass Airport, this museum has been housing rare aircraft since the 90s. It includes a replica of the original plane built by Matthew Sellers, one of the lesser known pioneers in aviation.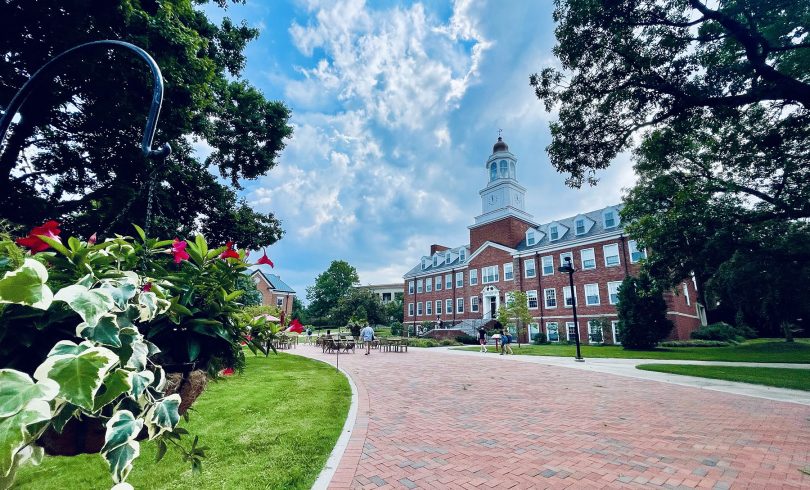 Transylvania University
The other major college in Lexington is the private Transylvania University. Visitors can take free self-guided walking tours of Transylvania University's historic campus which starts downtown. Remember when we mentioned walking downtown Lexington? You'll pass part of Transylvania University's campus. Add this tour for a full afternoon of walking off all of the upcoming delicious Southern eats!
History buffs can also visit a full medical museum on campus! Incredible artifacts of medical learning from the 19th century are still available to see today at the Monroe Moosenik Medical Museum.
You're reading 50 Fun Things to Do In Lexington, Kentucky. Looking for another budget friendly Southern destination? Try Brasstown Bald's epic views in the mountains of Northern Georgia.
Shaker Village
Visit Shaker Village at Pleasant Hill's gorgeously preserved settlement of 34 buildings from the 19th century. With over 3,000 acres, visitors can walk the streets of the original village, hike to Fulling Mill Falls or have a meal at the delicious on-site restaurant: The Trustees' Table.
As one of the most fun historic things to do in Lexington, make sure to keep up to date on events here. Check their calendar for live music and farmers' markets. There's probably nothing more picturesque and serene than farmers' markets while in the presence of historic buildings!!
Shaker Village Address: 3501 Lexington Rd, Harrodsburg, KY 40330
The Best Restaurants in Lexington
After you've completed your bucket list of things to do in Lexington – you'll be hungry! (Especially when you smell that sweet Southern cookin' around every corner!) So, last but not least – let's run through some of our favorite restaurants.
Starting early in the day, there are a ton of cute coffee shops to try and some that were staples for our friends at UK. Then continuing on all the way to your best dinner dates and brunch the next day, here are our non-negotiable must-tries.
The Best Hotels In Lexington
With a history as rich as Lexington's, you can guarantee there are a few gorgeous stays around town. Within 20 minutes of Keeneland and the rest of downtown, you'll discover upscale accommodations and budget-friendly finds. Make sure you're booking early for big Lexington events like Keeneland races, UK games, and Railbird Festival. The best hotels in Lexington will be booked early!
The best hotels in Lexington for a girls' weekend away are going to be pretty and Instagram-friendly upscale stays. We love grand historic hotels like The Campbell House, the Charred Oaks Inn, and the Montgomery Inn.
You can also book some of the more finest modern hotels in Lexington like 21C Hotel in Lexington and the Origin Hotel. (Origin Hotel is known for its gorgeous bar (33 Staves) and restaurant -Grass.) Both have a decidedly swanky atmosphere perfect for couples' getaways!
For more beautiful Southern hotels and resorts, see our guide to The Top 14 Resorts and Hotels in Southern USA.
How To Get To Lexington, Kentucky
Lexington, Kentucky is located at the crossroads of two major interstates: I-64 and I-75. I-64 runs from East to West (and vice versa) across the entire state of Kentucky and I-75 runs North and South connecting Cincinnati to the North and Knoxville to the South.
From Louisville (1 hour & 20 minutes): Follow Interstate 64 almost the entire way to Lexington. Exit 115 will take you downtown.
From Knoxville (2 hours & 40 minutes): Take I-275N out of Knoxville and head North again on I-75 all the way to Lexington.
From Cincinnati: (1 hour & 25 minutes): Folow I-71 out of Cincinnati and then strait down I-75 South until Lexington.
If you're crossing over I-65 at any point in your journey, get our guide to all of the best road trip stops along Interstate-65! And before you get on the road, make sure to pack your favorite Sugar Free Road Trip Snacks. Get bored on the drive? Watch one of these 15 Travel & Adventure Movies to Inspire Your Bucket List.
P.S If you're the type that likes to drive around a city to get a feel for it- make sure you take a ride or bike along Old Frankfort Pike. KY 1861 (Old Frankfort Pike) was designated as one of America's Scenic By-Ways. After spotting the horses and massive barns dotting deep green grassy knolls – you'll understand what we mean.
Further Reading
As you peruse our guide to Lexington, you may be wondering what else Kentucky has to offer weekend warriors? Depending on what time you're in the state, we've got guides for a Kentucky Spring Bucket List and the Ultimate Kentucky Summer Bucket List.
For more on the neighboring biggest city in Kentucky, Louisville – we have a ton of guides!!
In Alabama, explore Rocket City – Huntsville and the nearby Lost Sink Falls. Then later stop and admire the gorgeous view of Weathington Park overlooking Guntersville Lake. In Georgia, visit the stunning Tallulah Gorge or West Virginia's Monongahela National Forest.
For a little more USA travel inspiration, see our guides for the Best Roadtrips in July and the Best USA Vacations in December. Both of these are great times to visit Lexington and then you can continue on with your travels throughout the USA.
To continue your adventures, head out west. Stop at the funky Bishop Castle in Colorado or the massive Glenwood Hotsprings. The head to Southwest USA by flying into Las Vegas to explore for a few days and then making your rounds to hike the Southwest. Monument Valley and Soldier's Pass in Sedona are incredible sights you can't see anywhere else in the USA.
Ready to take on international adventures? Get our guide to the secret cove of Tres Trapi in Aruba, then roll through there are 10 Romantic Things You Can't-Miss in Italy and our guide to how to make the most of your visit to the Vatican!
Share & save This Post
Looking to plan that epic weekend getaway to Lexington Kentucky? Share this post with your friends and mark your calendars. Don't miss out on all of the best things to do in Lexington, Kentucky!
Want to travel more? If you're in Lexington for college – make sure you get our guides to 11 Reasons to Study Abroad and 16 College Degrees & Careers To Help You Travel More.
Make sure to subscribe to our blog, snag all of your road trip basics (below), get your travel insurance, and have fun jamming to a new playlist!
Until next time friends,
SHOP